Lucie Silvas – Nothing Else Matters (Radio 2 concert)
"Nothing Else Matters" is a song by American heavy metal band Metallica. It was released in 1992 as the third single from their self-titled fifth studio album, Metallica.
The song peaked at number 11 on the Billboard Mainstream Rock Tracks chart, number 6 on the UK Singles Chart, number 1 in Denmark, and reached the top ten on many other European charts. "Nothing Else Matters" was featured as a playable track in the music video game Guitar Hero: Metallica. Recognized as one of Metallica's best known and most popular songs, the power ballad[1] has become a staple in live performances.
Born in Kingston upon Thames, England, her father is from New Zealand and is of Jewish descent; and her mother is Scottish and is Christian.[2] Silvas has two sisters, Mia (who has performed backing vocals for her), and Nikki. Her parents were also big music lovers and Silvas has stated this inspired her career, besides the fact that her mother was an opera singer and wanted to pursue a career in music herself.
Silvas learned to play piano at the age of 5, and had written her first song by age 10. She relocated many times between her parents' native countries as well as England.[4] Her family moved to Thames Ditton, Surrey, England, when she was 13. She entered a Jewish Care Young Performer competition and came in third when she was 14. She attended Surbiton High School for Girls and left at 16 before going to Brooklands College, in Weybridge, Surrey."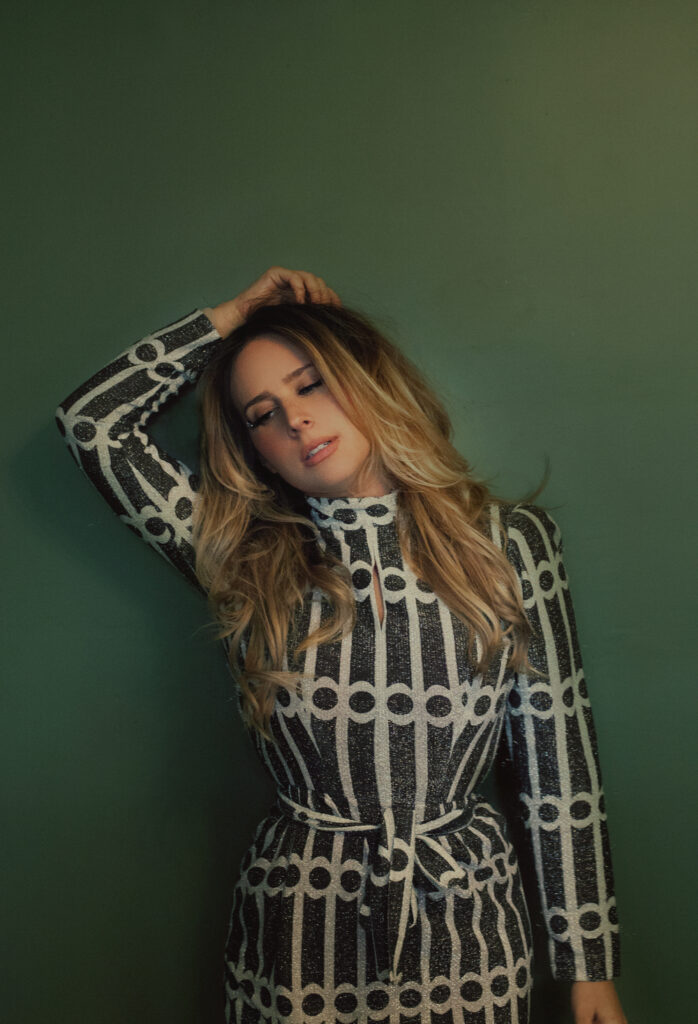 I said what was true for me,
I did what was true for me.
It might not have the outcome other people want, or other people think it should be…
But I told the truth as it is to me."
With a building sheath of synth and down on it groove, Lucie Silvas digs in on "Kite," the reckless kind of women who knows no fear. Pounding, pumping, thumping, this is a dance song about a woman getting gone, an admonition to a lover that shows the New Zealand/United Kingdom-grown songstress isn't afraid to thrown down.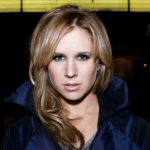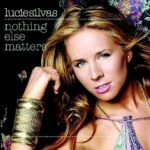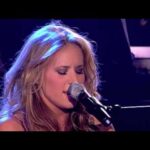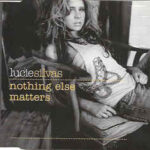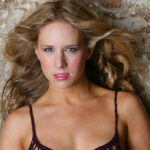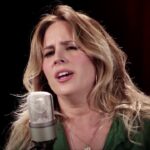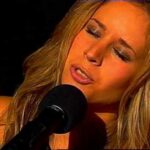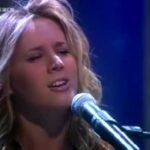 Not that everything the dusty blond lifts her voice to lands that aggressive. For the irrepressible Silvas who can tempest and coo, it's about hitting the emotional bull's eye that lends an immediacy to the songs on E.G..O, the utterly independent project that follows her critically acclaimed Letters To Ghosts.
There's the Beach Boys-meet-Dusty Springfield "Girls from California," lush harmonies wafting like fluffy clouds across a cerulean sky over the ocean waves falling towards the beach as the singer laments the objects of her desire's fixation on the tan'n'honey'ed blond Los Angelenas. Or the garage rock/power pop punch of the looking for love, but not willing to settle "First Rate Heartbreak" that confesses preferring the title to "a second rate love. That emancipation matches the "Have No Fear" tattoo on Silvas' forearm. If not by design, then perhaps musical manifest destiny took a platinum-selling British songstress and – like Dorothy over the rainbow – found her finding a whole new musical ethos in Music City
From the laconic Muscle Shoals steam of the slow burn "I Want You All To Myself" to the cocktail jazz that's equal parts Philly Soul, Todd Rundgren smooth and Dean Martin smoke "Everything Looks Beautiful," to the minor-keyed string tumbles that lead into classic concert piano on the confessional and unadorned post-break-up benediction "Just For The Record," Silvas' torch vocals caress and catch on the raw emotion. Making retro somehow contemporary, she washes vintage feeling arrangements with the kind of heart that transcends time, place and genre. "Fleetwood Mac, the Carpenters, Carole King: I lovethe way they write songs," concedes the pianist who's been an international sensation and walked away from it. "Bowie to Bacharach to the BeachBoys, Karen Carpenter to the Jackson 5 and Dusty Springfield, it's all mixed up in here in ways that maybe aren't so obvious, but I promise is in there."
She laughs. "It's like I'm doing arts & crafts with my career, like I have a sewing machine in the back of my shitty apartment. I'm just piecing and patching together all these things I love, making something else altogether."
Something else, and so much more. Working with producer and "my best friend" Jon Green, the pair excavated a nu soul/cocktail/dance'n'roll hybrid that moves through an emotional palette reflective of a young woman on the brink of the best part of her life. Wryly honest about the vixen's intentions on the shuffling "Smoking Your Weed," then seeking redemption on the starkly cascading "People Can Change," there is hope amongst the drama – and unsentimentally sliding into the "Uncle Albert/Admiral Halsey" Paul McCartney channeled through Petula Clark's soignee tenor imbues the recidivist "My Old Habits" into a comfortably sleek proposition.
"Jon's from England, and he's been my best friend since I was 14. We were in a band that played weddings," she mock-shock confesses. "You know, Motown, and 'Grandma's Hands,' and Jackie Wilson. We were two Brit kids from the middle of nowhere with all this music inside."
Green shares his friend's gene for unpredictability. He's produced Kylie Minogue, James Bay, Linkin Park and Aquilo, as well as written songs or played on records by Ryan Kinder, Paloma Faith, Ronan Keating, Lady Antebellum and Jack Savoretti.
The pair enlisted some of Nashville's musician's musicians. Drummer Fred Eltringhman, electric guitarist Derek Wells, drum/bassist/Hammond organ player Ian Fitchuk, Jon Green, Silvas made up the core band. John Osborne, her husband and master guitar player, also joined in as well on "Kite" as well as "E.G.O." He also produced "Just For The Record."
That humanity is a big piece. If the Mirageera Fleetwood Mac invoking "Black Jeans" sees Silvas trying to break out from her inner average girl through a sartorial decision, trying to own her space as the melody curls up and her husky voice caresses the gentlest liberation anthem this year.
"My voice wasn't always so husky," she marvels. "I toured a lot, I talked a lot – and then when I realized what the world was, it got this realness." That dusky voice flattens for the spin'n'hype creeper "E.G.O." A blues guitar line, a tribal rhythm and wanting fame, fabulous excess, Silvas casts a spell of "we're all in this bloated game together" as the superficialist's national anthem.
"I'm as guilty as anyone," she says, taking the incrimination out. "We all get so caught up in it. This song is about getting uncaught." For the young woman who's seen more than most, who manages to outrun the jaded that dampen most people in the music industry, there's a vulnerability that permeates this record. Even when knowing, even when drawing the line, Lucie Silvas believes in humanity, in possibility, in hope.
Spending much of her time over the past few years touring with the likes of Chris Stapleton, Little Big Town, Miranda Lambert, Brothers Osborne and James Bay is incredibly telling of the respect Silvas continues to garner from her peers. Most of these jaunts come from personal outreaches from artists, themselves, who see her as not just compatible on so many musical levels but as someone who's known to add unique flair and flavor to any tour. After everything, the album slides into the standard-defining "Change My Mind," a sultry drift of guitar and wafting vocal. With an opening salvo of, "I've never really wanted to grow up/ Cause what if magic only happens when you're young/ I don't believe the stars can align/ Til somebody comes to change my mind…."
Without stridence, Silvas shines a light in women who wish to stay unencumbered until they find someone truly worth the commitment. A slow ballad, it takes its time, the beat shifting side to side and Silvas' vocal a rising moan towards the end. Though the heroine is not coupled, she refuses to relinquish her faith that there is someone out there who can change her mind. Here, Silvas' greatest strength is manifested: not quite magical thinking, but the ability – at least in song –to make faith attainable.
Lucie Silvas sings "Nothing else matters" at a Radio 2 concert with the Metropole Orchestra. Recorded on May 27th 2005.