Sultans of Swing | Tommy Emmanuel, John Jorgenson, Pedro Javier González
Simply put, this professionally shot video – which was posted to YouTube about eight years ago – shows three guitar masters at work.
It's an incredible – and purely instrumental – performance of Dire Straits' "Sultans of Swing" by Tommy Emmanuel (right), John Jorgenson (standing), and Pedro Javier González. They're backed by Roger Blavia on percussion and Toni Terré on bass.
The clip was directed by Maurizio Ongaro.
As (hopefully) you all know by now, Emmanuel is an Australian acoustic master who graced our pages many times, and the pages of our sister publication, Guitar World, with his "Emmanuel Dexterity" lesson column.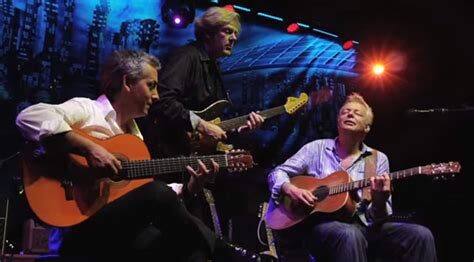 Jorgenson is best known for his work with Chris Hillman's Desert Rose Band and, of course, the Hellecasters. He has played with everyone from the Byrds to Bob Dylan, Bob Seger, Johnny Cash, the Monkees' Michael Nesmith, and Bonnie Raitt.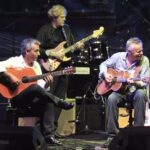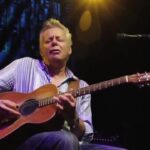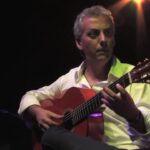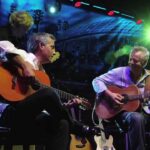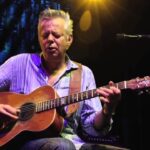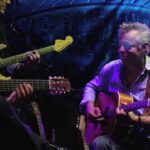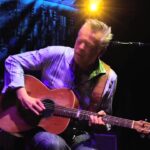 Pedro Javier González is a Spanish flamenco, jazz, and classical guitarist, composer, and producer. He has crossed paths with a wide range of artists, from B.B. King to Paco de Lucia – which is worth noting, since this performance captures something of the vibe of Friday Night in San Francisco, a well-known live album by De Lucia, Al Di Meola, and John McLaughlin.
Tommy Emmanuel, John Jorgenson, Pedro Javier González – "Sultans of Swing" Roger Blavia – percussion, Toni Terré – bass Video directed by Maurizio Ongaro – (exa studios) From DVD "Soave 2012 Guitar Festival"