Right Here | Adrian Sutherland
The clever concept for Right Here was inspired by travel selfies, which typically depict an ever-changing world around a constant subject.
For this video, Sutherland was tasked with capturing 1600 selfies on his iPhone over a period of six weeks. At first it seemed overwhelming, but once he got the hang of it, he was able to make some fun moments happen by getting family members in the shots, his hunting friends, one of his dogs, and even a great-horned owlet that he rescued a month earlier.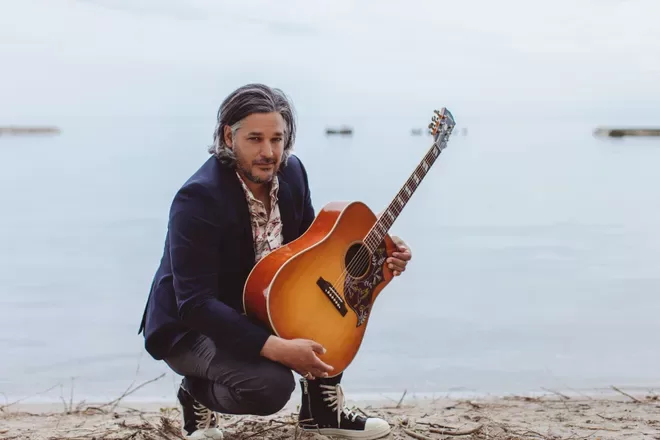 Magic Hits is a split-screen performance with footage shot in three places – Attawapiskat ON, Toronto ON, and Nashville TN.
The poignant music video presents Adrian on vocals, strolling and singing in his remote location while featured 'alongside' the legendary artists who perform on the track: Colin Linden (guitar), Janice Powers (organ), Gary Craig (drums), and John Dymond (bass). "There must be more to life than this, standing on the sidelines, waiting for the highlights, yah…" sings Sutherland while pensively contemplating his northern isolation.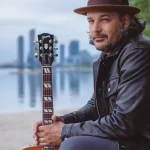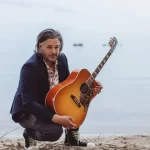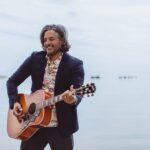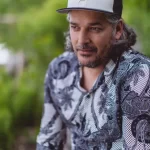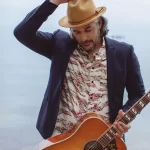 Adrian Sutherland is a roots-rock artist with heart from Attawapiskat First Nation on James Bay. He's a singer, songwriter, speaker, author, advocate, entrepreneur, and the fascinating founder and frontman of all-Cree rockers Midnight Shine. He's also a traditional knowledge keeper and respected cultural leader, fluent in Mushkegowuk Cree.
After constructing his own recording studio inside a backyard shipping container out of necessity during the pandemic, Adrian worked remotely with producers Colin Linden (Nashville) and Tim Vesely (Toronto) to record When The Magic Hits. This debut solo album earned Sutherland his first-ever nominations at the 2022 JUNO Awards and the 2023 Canadian Folk Music Awards, media acclaim from across North America, and music fans from around the world.
"Right Here is a song about being there for the people that you love and care about – and also having those people that you love and care about being there for you, too," says Sutherland. "The music video gives a glimpse of my life in the North and shares with viewers some of the people and places that mean the most to me."
Adrian is presently writing a book for Penguin Random House Canada about his life in the Far North. He cares deeply about many causes, with first-hand perspective about issues like contaminated water, housing shortages, food insecurity, and mental health. At this time of growing awareness around Reconciliation, Adrian is hopeful for Canadians to better understand one another, and take further steps together.
What do you do when you live in an isolated location with no video crews, no video gear, and you need to make a music video? You spend six weeks shooting a shitload of selfies, handing them over to a talented filmmaker, and letting the magic happen… which is exactly what Adrian Sutherland did…
With Sutherland isolated in Attawapiskat First Nation since the start of the pandemic, any visuals needed for the video had to be attainable by Sutherland himself. Filmmaker and animator Justin Stephenson came up with the clever concept.
"The video for Right Here draws inspiration from people's travel selfies. I was struck by the idea of an ever-changing world around a steadfast and constant subject," says Stephenson, who has worked with Sutherland before on music videos Politician Man and Respect The Gift.
"This idea evolved even further, though, as Adrian sent photos and we started to put them to the song. What started as an expression of personal presence became a story about relationships with family, friends, place, and the land. Being 'right here' is about being home. It's a perfect song for the times we are in."
Sutherland loved the idea – even though he knew that capturing the selfies would be a big task. "I took over 1600 photos on my iPhone 12 over the course of six weeks," says Sutherland. "At first it seemed overwhelming to have to shoot that many selfies, and to have to frame them all consistently, too. But once I got the hang of it, the pictures added up quickly. It turned out to be a fun project, and I'm looking forward to sharing it."
"Some challenging moments were taking selfies while operating the boat, and making sure I didn't crash into anything. Some of the fun moments were getting some of my family into the shots, and even one of my dogs. Also the great-horned owlet we rescued last month – we managed to get him in the video, too!"