Magic Hits | Adrian Sutherland
Magic Hits is a split-screen performance with footage shot in three places – Attawapiskat ON, Toronto ON, and Nashville TN. It features Sutherland strolling outdoors, delivering vocals 'alongside' four legendary artists, with little bursts of 'magic' along the way… 
The poignant music video presents Adrian on vocals, strolling and singing in his remote location while featured 'alongside' the legendary artists who perform on the track: Colin Linden (guitar), Janice Powers (organ), Gary Craig (drums), and John Dymond (bass). "There must be more to life than this, standing on the sidelines, waiting for the highlights, yah…" sings Sutherland while pensively contemplating his northern isolation.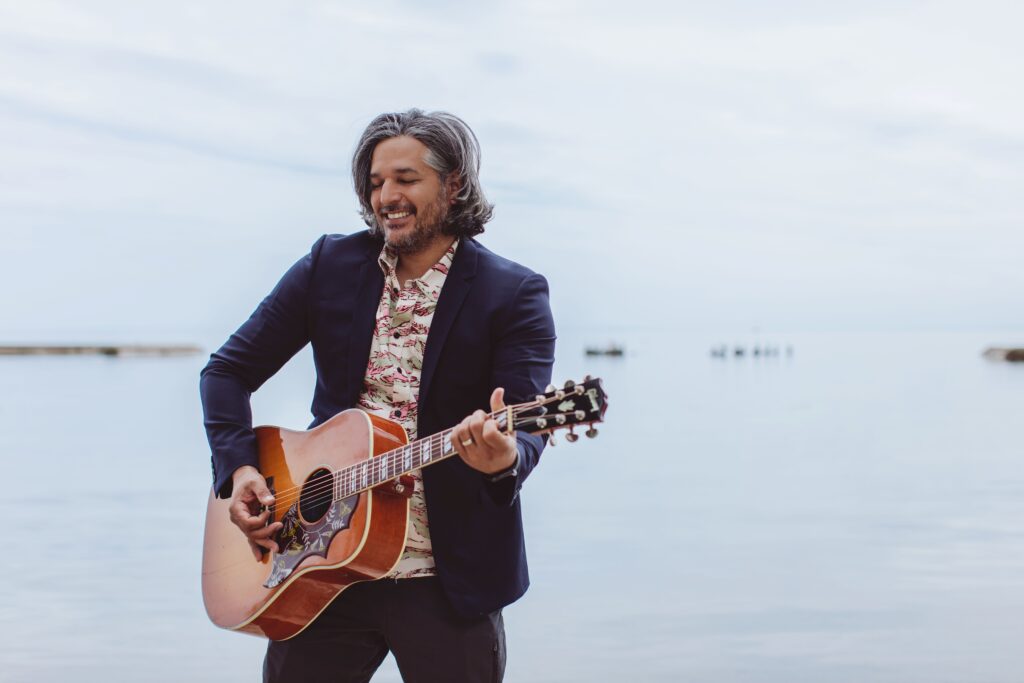 Magic Hits is the third video from Sutherland in 2021 – no small feat considering he hasn't left his remote Northern home since March 2020. All three videos plus another previously were made by the same team: director, animator and editor Justin Stephenson (Toronto), and creative producer and production manager RoseAnna Schick (Winnipeg), with Sutherland as executive producer.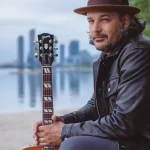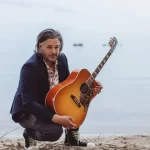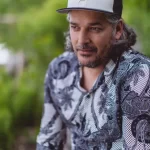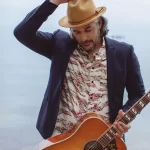 For the Nashville unit, a Google search netted Fool's Pajamas Productions and three talented young videographers who captured footage at the home studio of Colin Linden. Producer of Magic Hits, Linden performs guitars and harmonies on the song, with wife Janice Powers on B3 organ. Random street scenes were also captured in Nashville.
In Toronto is Brian Gregory Creative, who previously shot for Adrian's debut video Politician Man. Gregory captured footage of Gary Craig on drums in his home studio, and John Dymond on bass at Blue Sound and Music. Random street scenes in Toronto were also captured, including Adrian's image on the giant Spotify billboard in Yonge-Dundas Square – coincidentally on display the day Gregory was scheduled to shoot.
In Attawapiskat, visuals were gotten with Adrian's iPhone 12 and his brother. Andrew Sutherland happened to arrive into the community right about the time Adrian was looking for someone to help with the video. Andrew, who has a natural eye for and an interest in videography, captured Adrian's vocals in three different locations, and footage of the streets of Attawapiskat.
Video batches were delivered digitally to Stephenson at Even Steven in Toronto, who thoughtfully pieced it all together in the editing suite with a little help from editor and animator Kash Tahen, and a little creative input from Schick and Sutherland. The rest, as they say, just might be magic
Adrian Sutherland is a roots-rock artist with heart from Attawapiskat First Nation on James Bay. He's a singer, songwriter, speaker, author, advocate, entrepreneur, and the fascinating founder and frontman of all-Cree rockers Midnight Shine. He's also a traditional knowledge keeper and respected cultural leader, fluent in Mushkegowuk Cree.
After constructing his own recording studio inside a backyard shipping container out of necessity during the pandemic, Adrian worked remotely with producers Colin Linden (Nashville) and Tim Vesely (Toronto) to record When The Magic Hits. This debut solo album earned Sutherland his first-ever nominations at the 2022 JUNO Awards and the 2023 Canadian Folk Music Awards, media acclaim from across North America, and music fans from around the world.
Adrian is presently writing a book for Penguin Random House Canada about his life in the Far North. He cares deeply about many causes, with first-hand perspective about issues like contaminated water, housing shortages, food insecurity, and mental health. At this time of growing awareness around Reconciliation, Adrian is hopeful for Canadians to better understand one another, and take further steps together.