Jay Gavin – Lost in Austin (Official Music Video)
Somewhere on the east coast of Canada, a kid is sitting at a kitchen table right now. Surrounded by relatives, neighbours, and travelling musicians, everybody's banging out songs. There may not be any running water, money might be a little tight, and somebody better make a run for beer pretty soon, but this kid's got everything he needs – a guitar, three chords and truth.
That's Jay. Flash-forward – by now he's worked as a fisherman, a logger, and a carpenter. He's lost jobs, found love, and once he nearly died. He's travelled from his hometown in PEI to Vancouver, from across the southern US to the California coast. Along the way, he's collected grist for the mill and packed it into songs that combine all the elements of his past – and the musical traditions that shaped it.
Steeped in the songs of his Scots-Irish forbears, as well as artists like Hank Williams, Waylon Jennings, and John Prine, Jay got a rock'n roll injection the first time he heard thrash metal band Slayer; before long he was playing bass for the Vancouver-based skate-punk band Huskavarna, getting a taste of the big stage music machine. Later he found himself in Texas joining thrash legends Speedealer, he toured across America promoting their Bleed album and opening for the likes of Fu Manchu. Joining the Vancouver band Grass City brought him back to his roots; with them, he rediscovered his understanding that for him, approach has less to do with rage against the machine than it does with the journey of the human heart.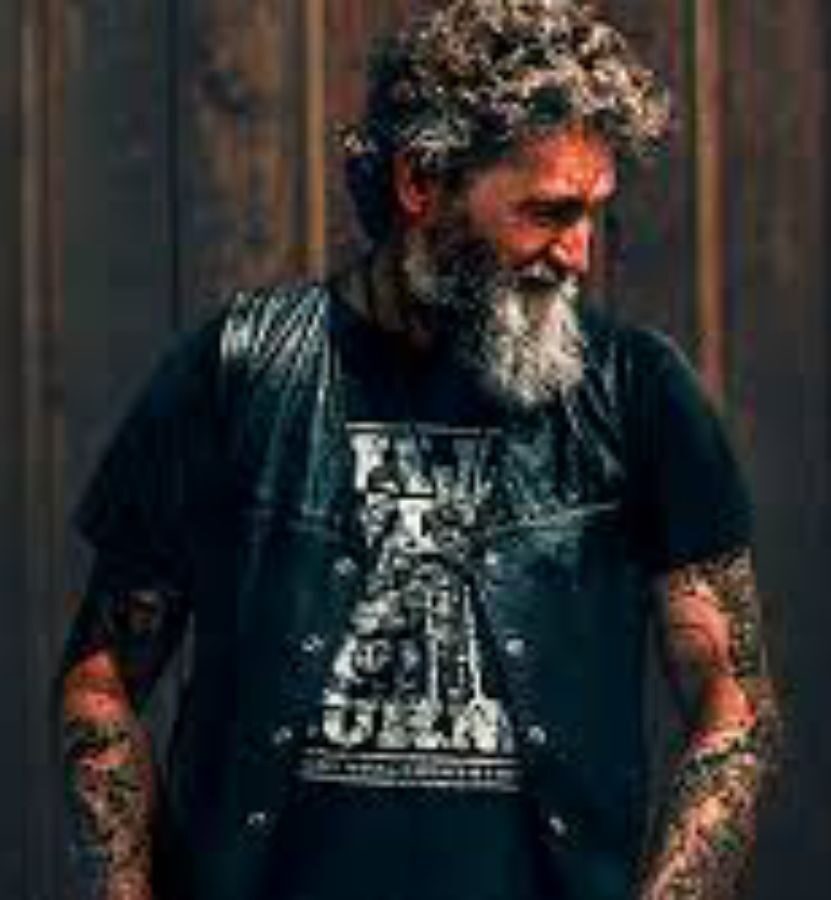 Emerging as songwriter and frontman for the Tired Sunday Choir and their 2019 debut release Boat On A Whale, the only trace of metal
that remains in the songs are in his voice – abandoned to the raw force of emotion. Using traditional instrumentation such as fiddle, mandolin, and steel guitar – from the whimsical odyssey of Jesus in "The Carpenter," to the vulnerable plea of "Eloise," to the existential ruminations of "What if Eye" and "Hard Times Comin'" – this debut is supercharged with an undercurrent of unease. Tongue-in-cheek humour aside, Jay is whistling in the dark as mortality closes in. This is a snapshot of a man who has been there, done that. What's next?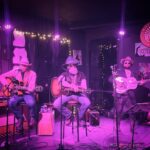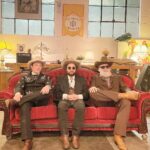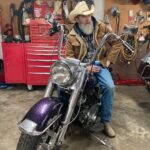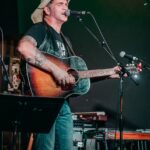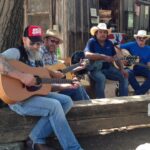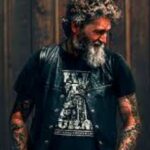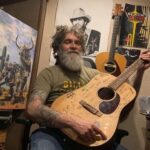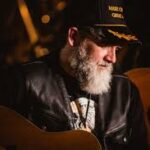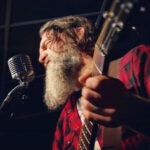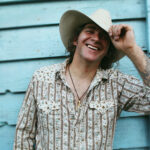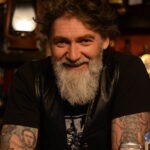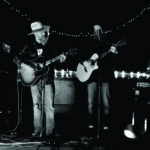 For Jay, there's always only one answer: more. 2020 saw the release of a single and video "Lost in Austin" – another road story with a few twists. 2021 saw the release of both a pair of duets with his second cousin Shyanne Mae Gaudet and Some Folks a single he wrote after his icon John Prine passed away.
Jay's latest EP "Therapy" 2022 was recorded live off the floor with producer Jeff Zipp at Hip­posonic and some of Vancouver's finest musicians, Sam Balson, Kathleen Nisbet, Scott Smith, Eric Nielsen and Geoff Hicks. Three singles, 'Harley Someday, 'North of Tennessee' and 'Got Myself a Harley'(which includes a music video), were released in lead up to the drop of the EP. This bluegrassy collection of mostly auto-biographical material reminds fans that Jay is all about having a good time. You can't help stomping your boots, bobbing your head and laughing along with Jay as he sings his songs about motorcycles, drinking and Texas.
After a few months on the road in Western Canada ending with two late summer festivals, WayneStock in AB and Moonshinin' Music Fest in BC, Jay has set his sites on the USA for the fall of 2022. Watch for tour dates soon. Making friends everywhere he goes, Jay loves it on the road "I never know where the song will take me," he says, "and that's the whole attraction."
If you're lucky enough to catch Jay Gavin in transit, you may very well wind up immortalized in one of his songs yourself. You might find him playing a stadium or a tavern, a coffeehouse or a kitchen table – by the light of an Atlantic sunrise, under a burning desert sun or flickering neon in the shadows of a dark city street. It doesn't matter, as long as he has his guitar and you're ready for a rockin' good time.
Jay Gavin's new single 'Lost in Austin' is available at all online music platforms worldwide.
Stream or download here: https://bit.ly/jay-gavin-lost-in-austin
A huge thanks to Myles & Tessa WCS Training for dancing up a storm for us for this video. If you're looking to swing your way into the new world these fine folks will teach ya how to do it with style!
Also a big old thanks to Chad and Shane over at Galaxy House Productions for the great video!
And to all the great players and buds that brought the song to life, Thanks boys, love ya's!
Jeff Zipp
Scott Smith
Sam Balson
Rye Lundy
Guy David McDonald
And last but not least the Richmond Rod & Gun Club for letting us use their amazing club house!
I hope you enjoy it as much as I did making it!
Watch it! Like it! Share it! And repeat!