Kat Bastow & Manticore Kiss – F*ck Cancer Fundraiser Event @ Pub 340
A few days before the show F*ck Cancer Charity Event @ Pub 340 on Saturday, August 8th, I was contacted by one of the performers inquiring to whether I was reviewing the show and if  I required anything for the article I was writing. She politely introduced herself, and supplied me with a few photos and a one sentence bio. Now at the time I was very busy and did not get the chance to read over what she had supplied.
Now I am a child of the 80's when Punk and New Wave were just blossoming. I got to the point in her bio where she describes her music as "A Homage to Depeche Mode." Now I am very eclectic when it comes to music and  unfortunately for her, that is one band that to me, sounds like nails scraping on a chalkboard (admit it we all have one.) As it is I can barely tolerate a cover of "My Own Personal Jesus" from Marilyn Manson or David Gogo never mind Depeche Mode. I assured her that I would give her a fair shake and not bring my own personal preferences to judge her act. 
During a break in one of the sets, I was approached at my table humbling by an shy wee thing who introduced herself as Kat Barlow and whether I would be Ken Boyer.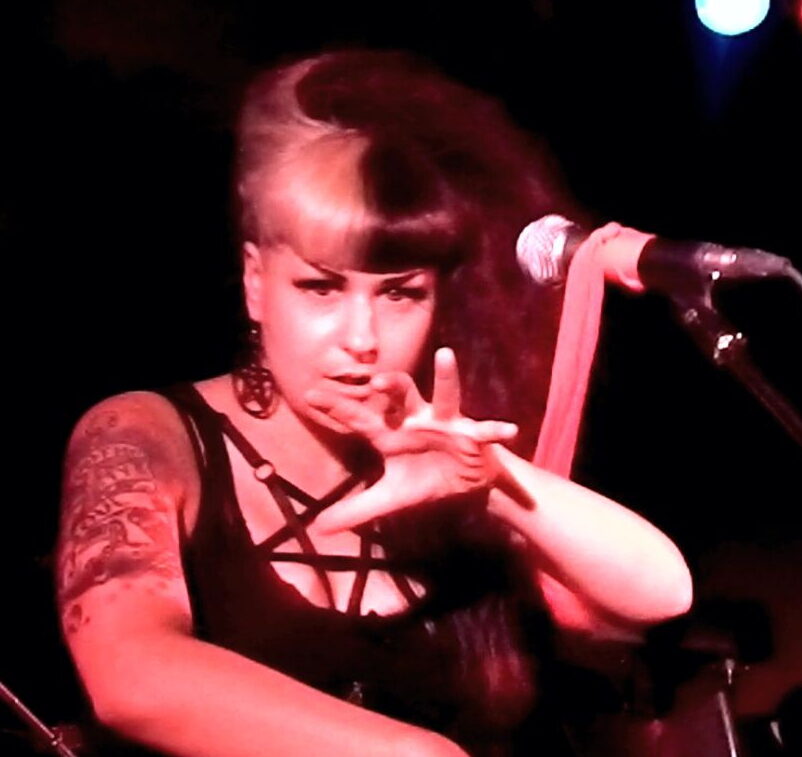 Kat Bastow takes a second to strike a pose for the photographer during her performance at Pub 340 for the F*ck Cancer Fundraising Benefit. 
Kat was as humble as can be and inquired whether I was enjoying myself or not. Which I would like to note for the record was one thing none of the other bands did. I felt compelled to apologized to her for my comment regarding Depeche Mode in our texting session. I assured her that I would put aside my own preferences and give her performance a fair shake.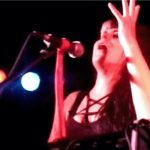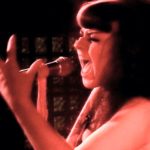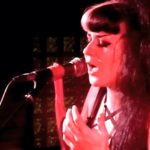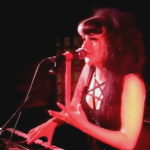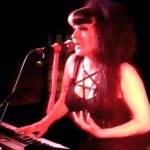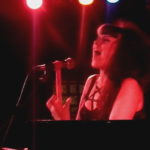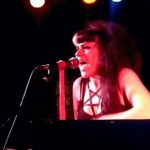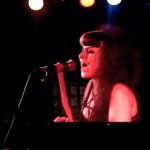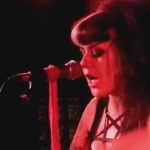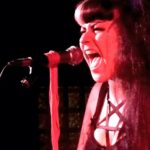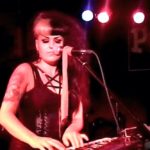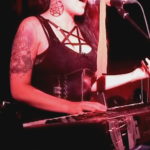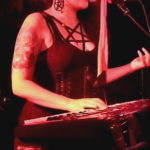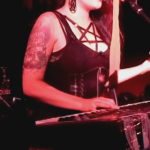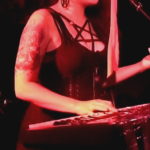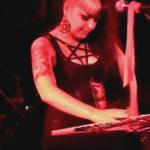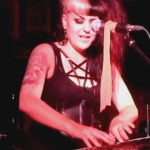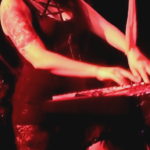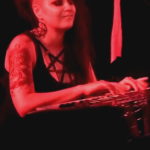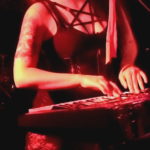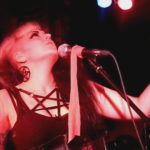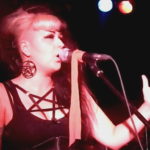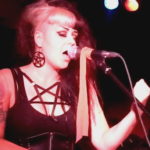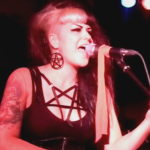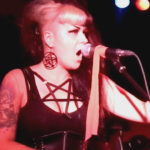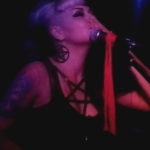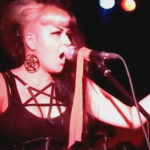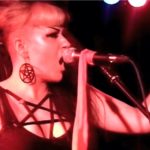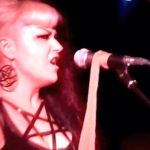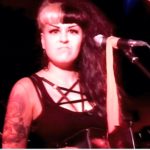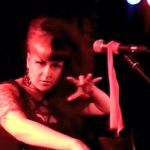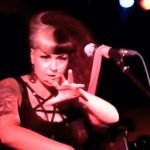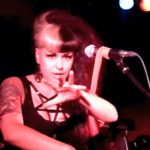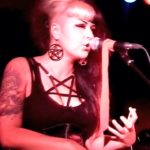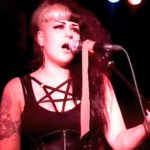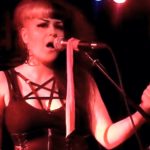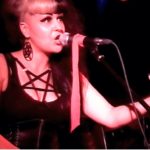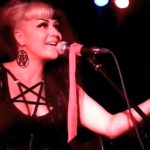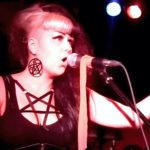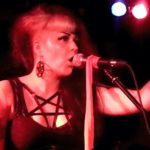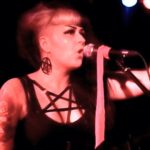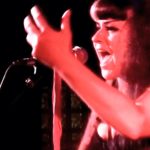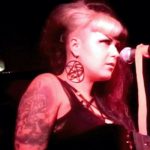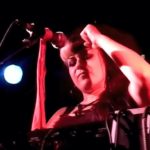 I learned that she was last to perform which was fine as long as I made the train ride home. It seemed as though I would not be seeing her after all at it was approaching 12:45 am.  She then  introduced to her partner and bandmate Ari Mansell, to which I had an interesting conversation with about music and their act. then and there I made the choice to stay as long as I could. As fate has it, the show did not start at the proper time (it was 1 1/2 hours late) and I did not realize as I was having such a great time and I had already missed the last train out of dodge.
Their set began at 1:15 am by this time I knew I had no choice…I had missed my train and there was only one more bus to where I had to go. I would stay as long as I could to terms with the reality of the situation, I sat back as Kat finally managed get on stage. I was about to be a spectator to something I wasn't expecting in the least.
What hit me was a sonic wave of wicked Synth music which contained elements of Goth with ripples of Darkwave. Her opening song "Ghosts" was haunting and dramatic, sounding vaguely reminiscent to a funeral march, yet blended with the perfect amount of techno industrial rock to create an ethereal audio wave that was as haunting the performer is. As she mounted the stage, one could help but notice the stunning attire…fit for the queen of the Goths. A large black pentagram formed by the straps criss crossed her chest…her hair immaculately done into a villainous Cruella DeVille style that gave her a aura of wild danger contained if only for the while. As she began sing and play the keyboards, she dramatically posed and moved with the music. At time her voice was melodic and filled the room easily, over the rythmic thumping of the looping track. At other times she was channeling Nina Hagen and bellowing out sharp and angry burst of lyrics. She flowed effortlessly between  the song without a missing beat…the seemed to merge together seamlessly into a hypnotic aural dreamscape.
For the third song , "Flows like Tears" Kat demanded people to get out of their chairs and dance, which the audience did as if in a trance. I sat quietly and witnessed her transform from a sweet and innocent woman, to dark and foreboding mistress, as she played through her assorted songs. I found myself transfixed losing all sense of time. Suddenly I came to as Kat explained her next song was about being on magic mushrooms. The audience members before the stage seemed to me to mimicking her theatrical movements, all the while mesmerized by her haunting operatic voice. I could not help but be engrossed with the entire performance, for when it was over, you felt slightly disoriented, as if you had somehow did indeed ingested some mushroom through the very sound she created. After which  the urge to rushed out to gather my thoughts and gulp down some much need air and clear my head from the trance she had cast over me. I realized I had moments to spare before the last ride out of Dodge, when from the the bowels of Pub 340 I heard a wall of sound to the likes I have never heard before…willing to play Russian Roulette with my ride as I stroad back inside to investigate what I was missing.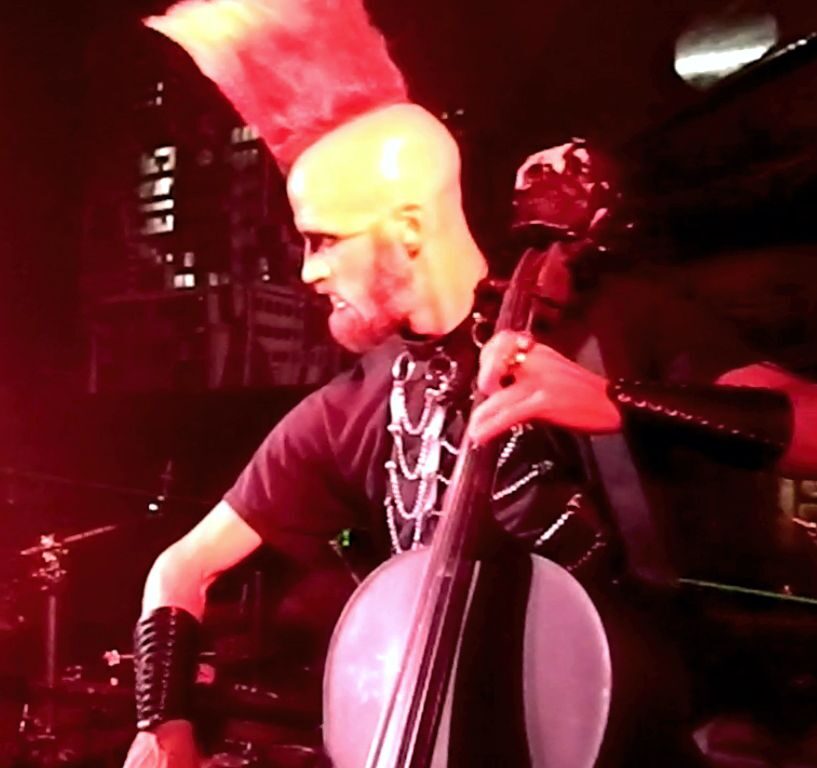 I as I returned to my seat…Ari Mansell was looming on stage as Manticore Kiss was halfway through their song "His is fucked up ." and to my astonishment the instrument that he was playing that had drawn back inside was an electric Cello. I have witness many things but a Cello in a Goth band is not one of them. Ari is what I would call your classic punk…the patched jacket, the ripped jean…the razor thin iroquois that stood perfectly to attention. Ari Mansell stood like a punk statue, fierce and proud. His eyes blackened as if he was the voodoo priest of punk world. With his black outfit dangling with chain and spikes, he punctuated the Kat's keyboards riffs with the  thunderous reply of his bow to the strings. Kat meanwhile was waving her arms over her keyboard, the very image of a witch leaning over a boiling cauldron, casting spells down upon the willing a audience. I found myself enraptured with her gaze and joined the audience in the front row; each of them swaying to the sounds and beats.
At this moment I realized how late it was and the journey I would have to endure to make it home safely. Reluctantly, I packed my note pad and camera…and drifted off into the night, with the sounds of the Goth Coven fading slowly behind me. My impressions of Kat Bastow and Manticore Kiss are that they are not what you would expected from a Goth Techno band. I was rewarded with a new appreciation for Goth Synth Rock that I never had before. And if I got the chance to see them again…I would definitely but make sure that I had a ride home first. 
Kat Bastow and Manticore Kiss