Fallen Stars – The F*ck Cancer Benefit at Club 340
On Saturday, August 8, I was fortunate enough to attend the F*ck Cancer Charity Event @ Club 340 to help raise funds for the fight against cancer. I was not familiar with Fallen Stars but was soon to soon to discover that out of they are one of the most outright fun to bands I have had the pleasure of seen it a very long while.
This was self evident as soon as they mounted the stage, as a good size crowd formed in uf front immediately taking their position rady for and adventure in music. Fallen Stars I learned is a female fronted hard rock / pop metal band from Vancouver and are proud members of the LGBTQ Community. Sitting on the fence precariously between Metal and Rock  with just a dash of Punk, their music is both commercial and yet catchy, but full of heavy and ear catching riffs that are sure to make your toes tap.
Lead vocalist Rose Anson was dressed to kill in a glittery silver dress and thigh-high stiletto boots yet moved gracefully across the crowded stage consisting of the other 4 member of the band which included Danny Sever ( formerly of Born To Sever, Social Arsonist) on drums, Dave Keske (formerly of The Vth Circle).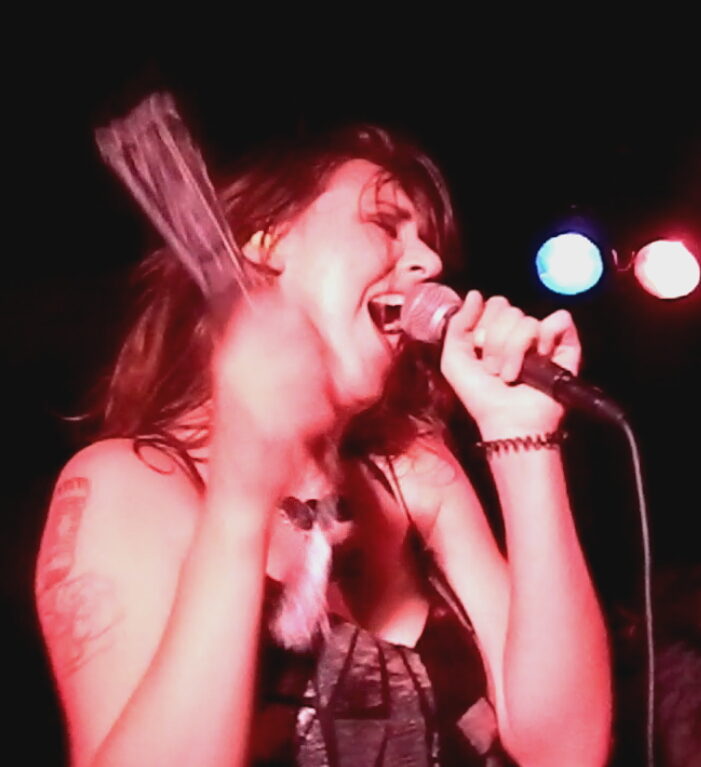 Lead vocalist Rose Anson who who was dress to kill and prepared to not take prisoners during the F*ck Cancer Fundraising Event @ Pub 340 Saturday August 8th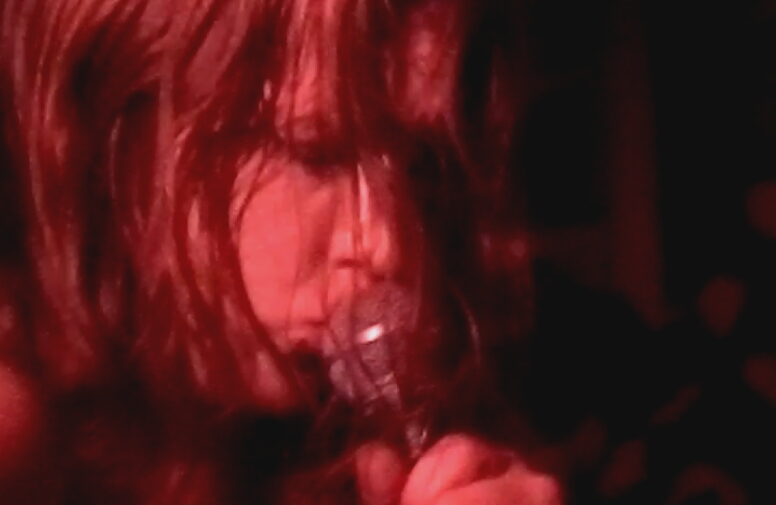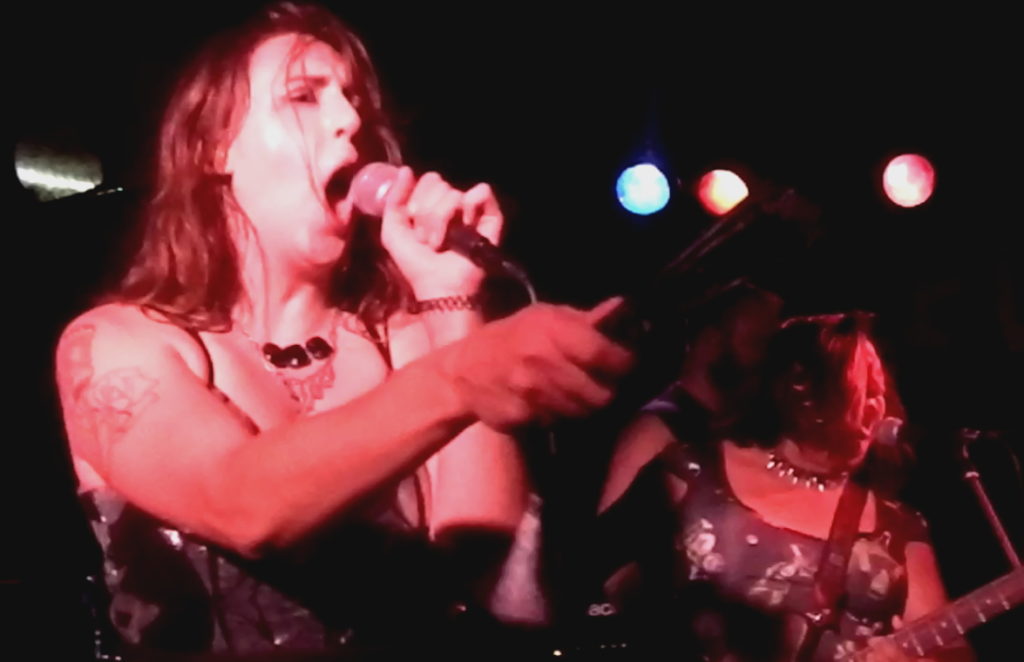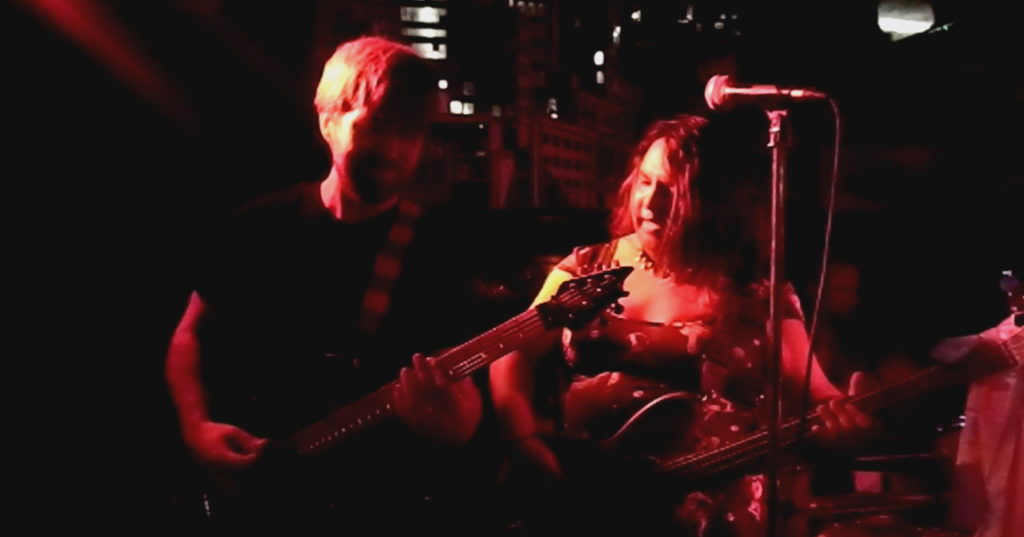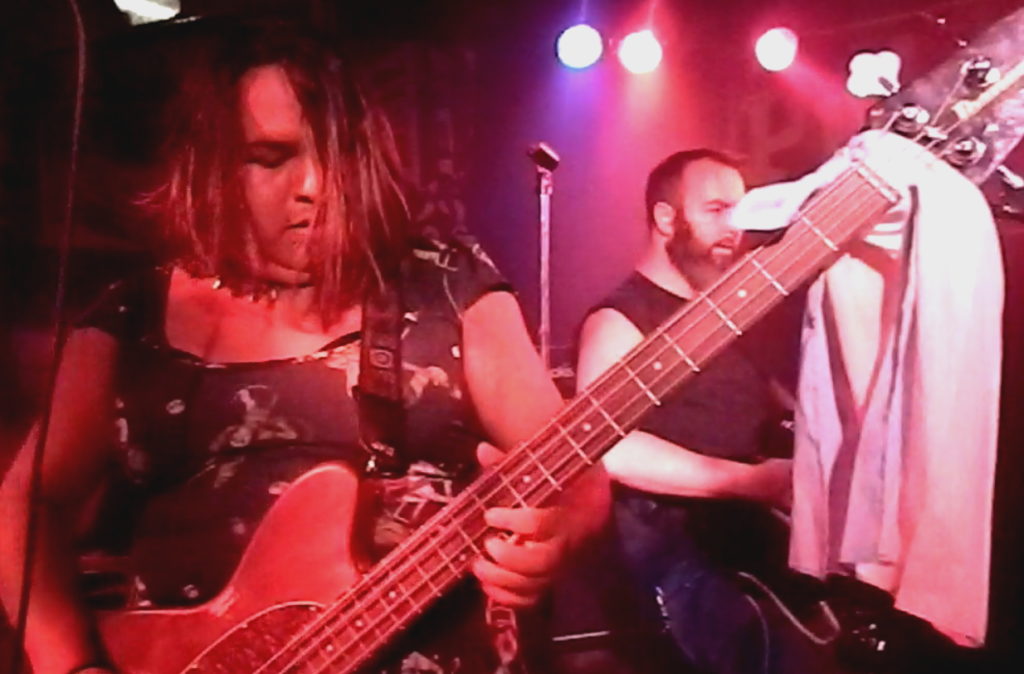 This reporter found their 4th song "Chasing the Moon" a tight hot number that had a raunchy sex appeal. Rose Anson seemed to miraculously change from an innocent young girl who slowly transformed to a woman possessed by some ungodly angry demon…bellowing deep guttural lyrics from that innocent face of hers. She draws you in with her benevolent smile only to reach out and grasp you tightly with the talons that were her voice…sharp and dangerous. Shane Steward & Dave Keske kept the tension high, with wailing guitar licks back and forth across the stage. Meanwhile hidden deep in the recesses of the dark stage came the rhythmic beats of drummer Danny Sever. Bassist James Weekes was like an animal on fire…racing across the stage back and forth. Hair flying…face contorting from pleasure to pain and back again…he plucked and thumped his way through the song effortlessly all the while projecting a strong and viral presence on the stage. Always seeming to provoking more and more from each of  the guitarists, and always managing to leaning in to the closest mic to backup the lead vocals without a pause.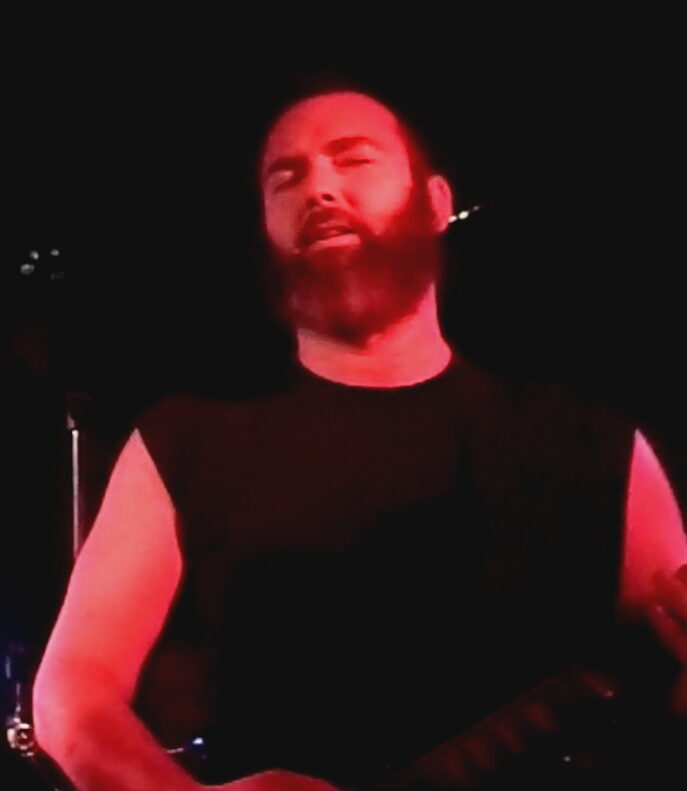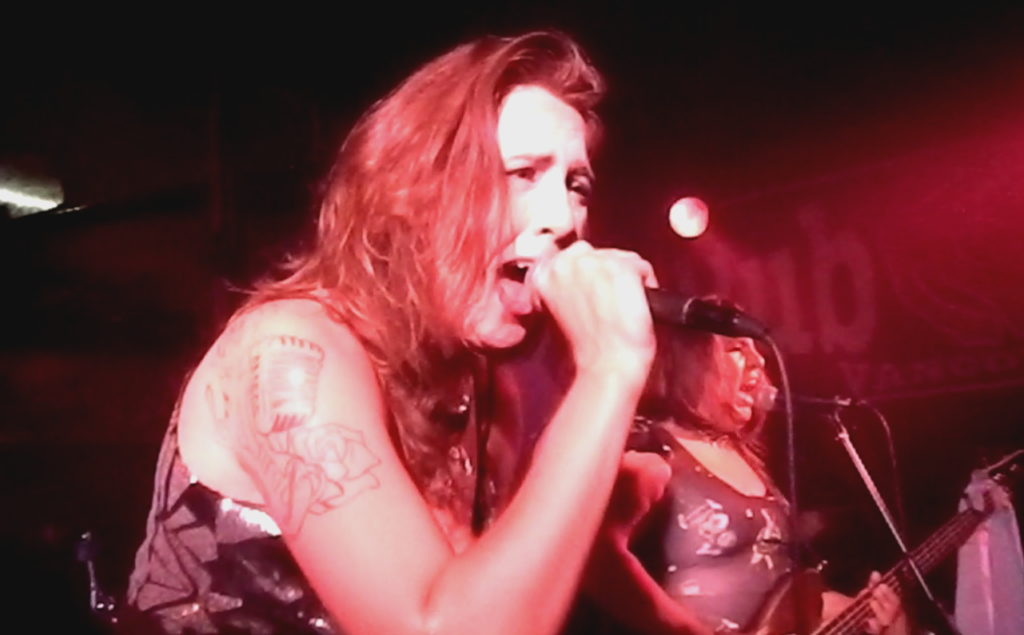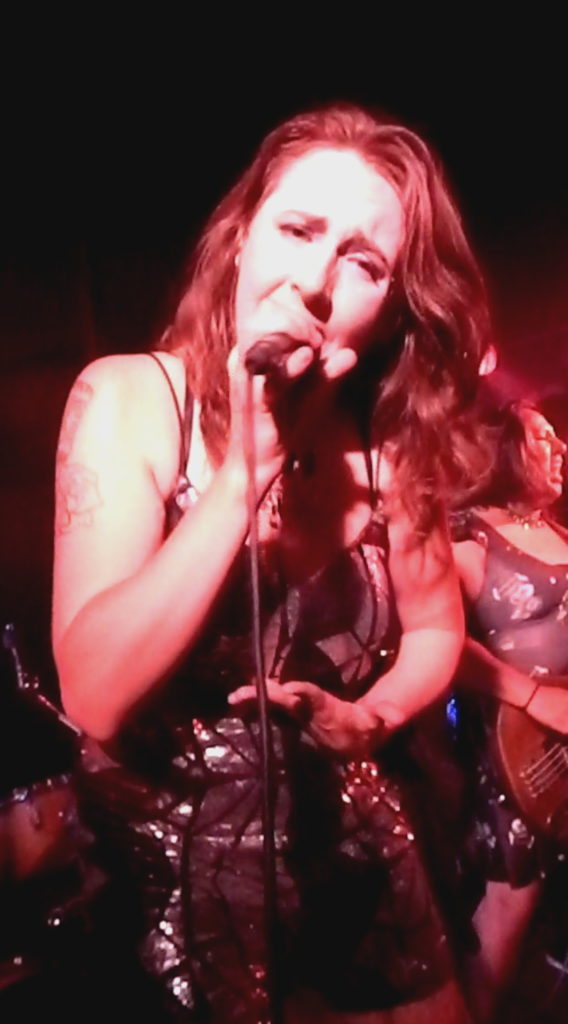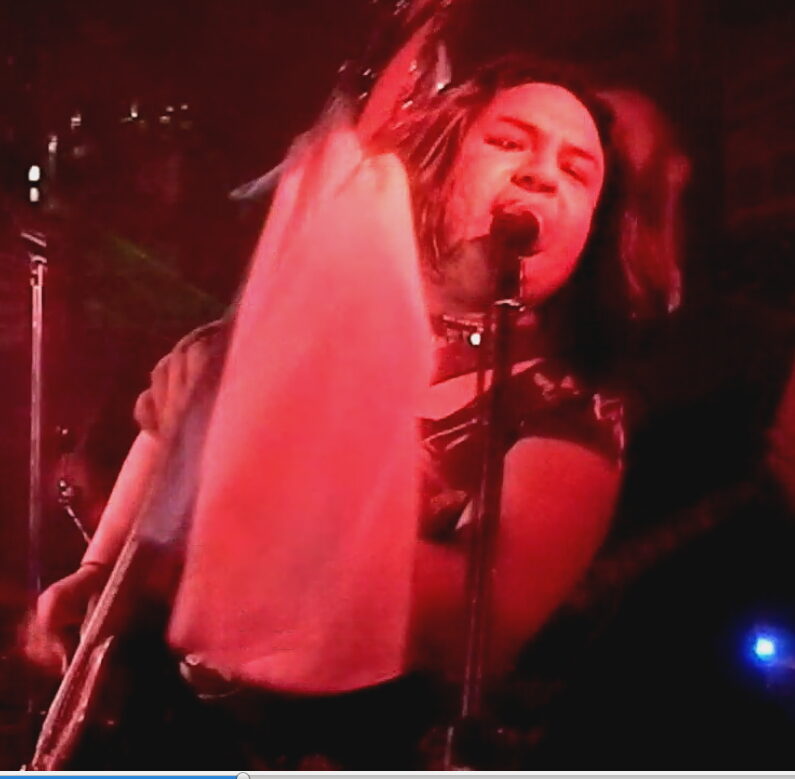 For Fallen Stars last song of the set, they launched into the song "Vicious Cycle" which started with a grinding guitars, to be punctuated with pounding drums and bass . It was a tight sound that hit you like the sound track of a lost soul who leads a sad and miserable life. The guitar riffs were catchy and  melodic. They echoed around my head leaving me slightly intoxicated with their simple and yet intricate patterns. The crowd in the pit was at this point to full capacity, everyone happy chanted along with the band, dancing and grooving until the ear splitting finally which left the crowd wanting more. Fallen Stars are anything but falling…and I full suspect that there is only up for them in the future. Truly one of the best acts I have witnesses in a long time that was not only rocking but fun.