Too Old To Die Young ~ Brother Dege
Grammy-nominated Brother Dege Legg (Quentin Tarantino's Django Unchained) is one of the best-kept secrets in Louisiana; a musician, writer (Louisiana Press Award 2004, 2008), outsider artist, and heir to a long line of enigmatic characters birthed in slaughterhouse of the Deep South.
It's a been a wild ride for this boy. Like the mad love child of Son House and William Faulkner, Legg has burned a colorful trail through the Promised Land, working odd jobs (dishwasher, day laborer, cabdriver, embedded journalist, homeless shelter employee), hitchhiking, studying philosophy, writing books, and experimenting with psychedelics – all while passionately championing the Deep South, but also clashing with its pecking orders, prejudices, and parochial narrow-mindedness.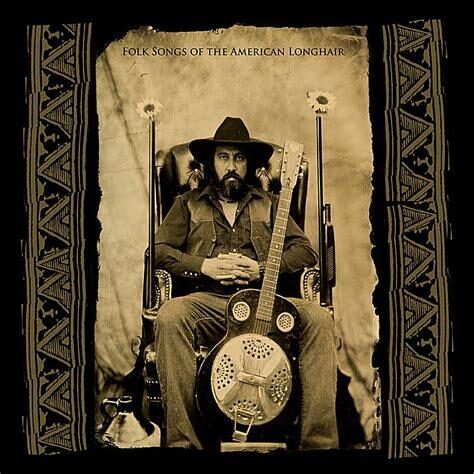 Born and raised in southern Louisiana, Dege Legg is of Cajun-French and Irish ancestry. 
Growing up, there were few promising opportunities for young man of Legg's stripe in Cajun country and things eventually got difficult and strange: chronic bouts of depression, habitual drug use, small town drama, and arrests soon became routine. During one gloomy episode – deflated, broke, and strung out – Legg climbed the Mississippi River Bridge in Baton Rouge, determined to dive into the next life, but after a last minute change of heart, humbly climbed back down and vowed to find a better way to exist. He immediately drove himself to rehab in a stolen Camaro and rededicated himself to his creative pursuits, namely songwriting. He formed the southern tribal rock band, Santeria who had a 10-year run of chaos and bedeviled kookiness (1994-2004). After four albums, they disbanded in an anarchic heap of bad luck, poverty, exhaustion, and voodoo curses they suspected were cast on the band to hasten their demise. 
Legg spent the next year living in low-rent motels and trailer parks, writing new songs that tapped into the haunting style of the Delta Blues greats. With an odd ease, the songs poured out, spitting new life into the genre, not by hackneyed imitation, but by infusing original Delta-slide songs with his own experience of growing up in the Deep South—young, white, alienated, and lost. Legg's Robert Johnson-on-Thorazine-style slide work paired with his droning-rural psychedelia brought the backwoods sounds of Louisiana (hurricanes, cows, cicadas) to life while remaining firmly rooted in the troubled and death-obsessed masters. This batch of songs became the first Brother Dege release, the now critically-acclaimed Folk Songs of the American Longhair (2010) – a record that Quentin Tarantino later referred to as "almost like a greatest hits album" of new Delta blues. 
Home-recorded in Alan Lomax-like austerity, the album delivered postmodern tales of desperate southerners, apocalyptic prophecies, midnight angels, hippie drifters, burning barns, and the endless ghosts that haunt the history the Deep South. Quietly self-released with no distribution, no representation, and absolutely no hype, Folk Song of the American Longhair quickly earned 4-star reviews (UNCUT) and gained the attention of numerous tastemakers in film and TV, scoring sync placements on Discovery Channel's After the Catch, Nat Geo's Hard Riders, women's cycling documentary Half the Road, Netflix's The Afflicted, and most notably hand-picked by Quentin Tarantino for inclusion in the movie and soundtrack to Django Unchained.  
Brother Dege quickly expanded his cinematic vision of the South with two follow-up albums: How to Kill a Horse (2013) and Scorched Earth Policy (2015). Teaming with otherworldly slide guitars, country psych, barn burning anthems, the tradition continues with his latest release Farmer's Almanac (2018), a sprawling, southern concept album that further explores the unique mysteries of small towns. 
Brother Dege's latest album is the critically acclaimed Farmer's Almanac, an 11-track, southern gothic journey that explores escapism, class structure, and the opiated dark side of America's small town rural communities. Brother Dege's fourth album swarms with otherworldly slide guitars, rustic psychedelia, possessed barn burners, and swamp-drenched cinematic songcraft.