The Dead South – Broken Cowboy – 1/9/2020 – Paste Studio NYC – New York, NY
I first became aware of the Dead South when their simple but strange video for "In Hell I'll Be in Good Company" parked itself in my Facebook feed as a sponsored post a couple of years back and stayed there for weeks. It was a good song and an eye-catching video, and, according to the press materials for their new album, it qualifies as a hit with 131 million-plus plays across streaming platforms.
The band has taken advantage of that success by making their new album, Sugar and Joy, in the historic Muscle Shoals area of northern Alabama, their first time recording outside of their native Saskatchewan. The nontraditional four-piece band boasts cello, banjo, mandolin, and guitar, but notably no bass or fiddle, and their music reflects that. Sugar and Joy both embraces bluegrass and string band tropes and tweaks them in equal measure.
"Alabama People" is a good example of the latter. It's a minor-key dirge with a low register cello bassline (celloline?), echoed in simple two-chord progression in the guitar, and with chiming, high register accompaniments in both the banjo and mandolin. The lyrics are equally simple. "Friendly people in Alabama / Lovely people in Alabama / Happy people in Alabama" serves as the first "verse", and it's followed by "Wealthy people in Alabama/ Greedy people in Alabama / Needy people in Alabama!" It swings through two more sets of these examples as lead vocalist Nate Hilts gets more and more shouty and unhinged in his delivery and is eventually joined by the rest of the band on backing vocals. It's unusual and compelling, and aside from the fact that it was recorded in Alabama, the location could've been swapped out for any other four-syllable place that emphasizes the third syllable. Manitoba, Mississippi, Colorado, Argentina, etc., all would've worked.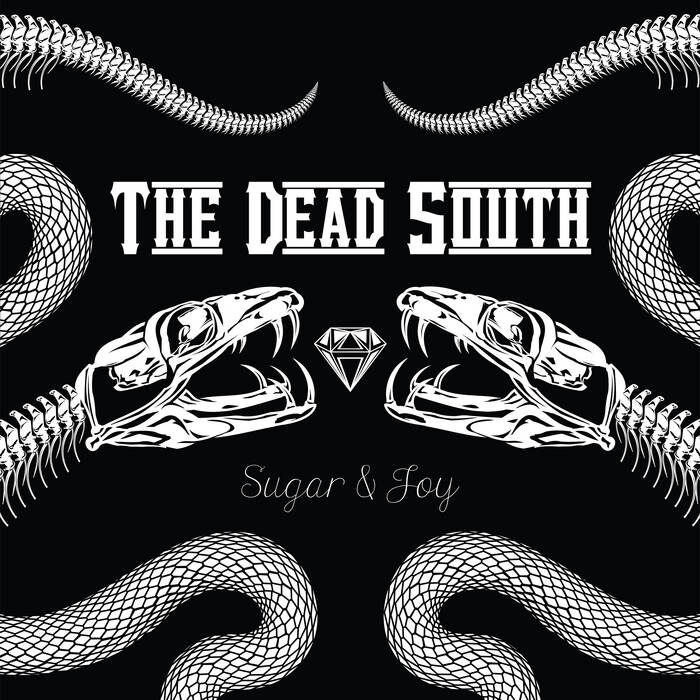 The band also examines themselves and the road on "Blue Trash" and "Crawdaddy Served Cold". The former takes on old school bluegrass fans who don't find a 21st-century outfit raised on rock music (such as the Dead South) to be true examples of the genre. "You pray / This music will go away / You pure old heart / Blue trash don't touch my art / We want it back to how it was at the start." That is all set to high-speed, rollicking music featuring a lot of classic-style, lightning-fast bluegrass banjo picking.
"Crawdaddy Served Cold" specifically addresses the difficulties of touring as well as the fun of being on stage. "Well, we played our hand / But we killed our fellow man / We traded his mind for a wondrous time / Well, what does it mean when you let a brother down / Can this be fixed somehow?" Banjo player Colton "Crawdaddy" Crawford left the band for a couple of years because of the rigors of touring. This song is essentially the rest of the band's apology and welcome back to him.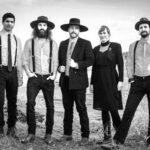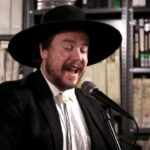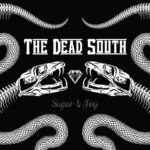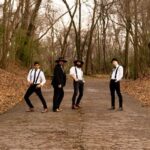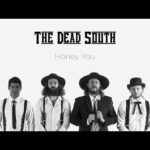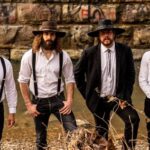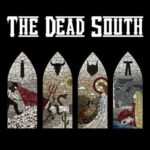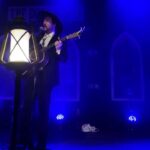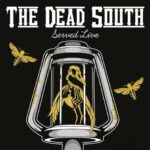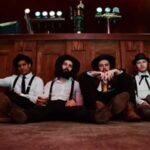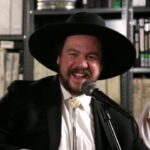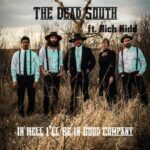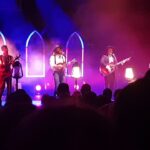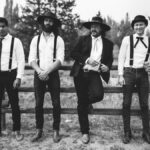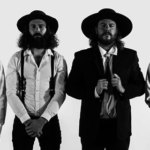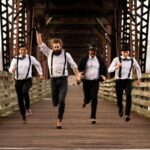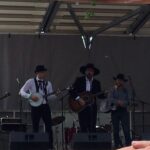 Elsewhere the Dead South embrace the kind of gothic storytelling that fits like a glove with the early 20th-century string band style they favor when they aren't playing traditional bluegrass. The first single "Diamond Ring" finds a protagonist looking to get his girlfriend the diamond ring she wants even though he can't afford it. So he takes a pistol and goes to see Old William, whom he knows has a "stash of gold"." A gently rolling minor-key guitar line is joined by arco cello and banjo and mandolin accompaniment, as well as some low baritone "Ahh ahh ahh ahh" backing vocals. The song gets louder and more active as it goes until it abruptly slows over its final 90 seconds as Hilts repeats, "Baby wants a diamond / Baby wants a diamond." Possibly that signifies that the robbery of Old William did not go as planned.
"Broken Cowboy" is exactly as advertised. It's a slow, loping cowboy song with the narrator telling the sad story of his life. It is the sort of song that his the potential to be a real drag, especially at over six minutes long. But Hilts' gravelly-voiced delivery and the details of the story make it one of the album's most compelling tracks.
The only two tracks on Sugar and Joy where the band members aren't credited as songwriters are "Black Lung" by JC Ortiz and "Heaven in a Wheelbarrow" by Keiran Semple. And they couldn't be more different from each other. "Black Lung" is a slow, raspy ballad about working in a coal mine. It's a song that echoes the long, sad grind of working in a job that's slowly killing you and barely allowing you to eke out a living in return. As usual, the Dead South's intensity and energy level keep the song enjoyable even as the tempo and subject matter aren't conducive to a good time. "Heaven in a Wheelbarrow", on the other hand, is an acoustic country rave-up of the type that Old Crow Medicine Show has specialized in for a couple of decades. With its harmonies and Crawford's fast-picked banjo, it makes an old euphemism for going to hell when you die sound like just about the most fun you can have.
Sugar and Joy shows there's a lot of life in the corner of roots music where playing loud and fast while also leaving room for slower, more nuanced songs is considered a great combination. Some of the Dead South's older contemporaries in the genre have moved into more elaborate, orchestrated work (hello, Avett Brothers) or focused on the improvisation side of their music (Greensky Bluegrass). So it's nice to hear an album that embraces the core tenets of 21st-century Americana (or Canadiana, in the Dead South's case) while still doing their own thing. Sugar and Joy is one of the most entertaining albums I've heard in 2019.
By Chris Conaton / 7 October 2019
The Dead South is a folk-bluegrass musical ensemble based in Regina, Saskatchewan, Canada. The band was initially formed in 2012 as a quartet by Nate Hilts (vocals, guitar, mandolin), Scott Pringle (guitar, mandolin, vocals), Danny Kenyon (cello, vocals) and Colton Crawford (banjo). Crawford left the band in 2015 and was replaced by studio musician Eliza Mary Doyle for several years. Crawford re-joined the band starting with the Voices In Your Head tour in mid-2018.
The band played live venues before releasing their debut five-song 2013 EP, The Ocean Went Mad and We Were to Blame. Their 2014 album Good Company was released by German label Devil Duck Records, and led to significant overseas touring for the next two years. Good Company's single "In Hell, I'll Be in Good Company", produced by Orion Paradis at SoulSound studio, was created along with a video on YouTube, and is credited as contributing to the breakthrough release for the band.
To date, The Dead South have released one EP – The Ocean Went Mad and We Were to Blame (2013), and three studio albums: Good Company (2014), Illusion and Doubt (2016), and Sugar & Joy (2019).