Red, Black & Yellow ~ Black Rock Band
Lively and proud, the Black Rock Band from West Arnhem land have been entertaining audiences and inspiring
communities around the country since their first performances as a band in 2015.
'Red Black & Yellow' is the
first single from their highly anticipated sophomore album Identity.
The anthemic track complements the theme for this year's Reconciliation Week: In This Together. The music
video for 'Red Black and Yellow' embraces this idea enlisting the help of Black Rock Band's musical community
including Kutcha Edwards, Emma Donovan, Shellie Morris, David Bridie as well as Liam Gough and Brendon.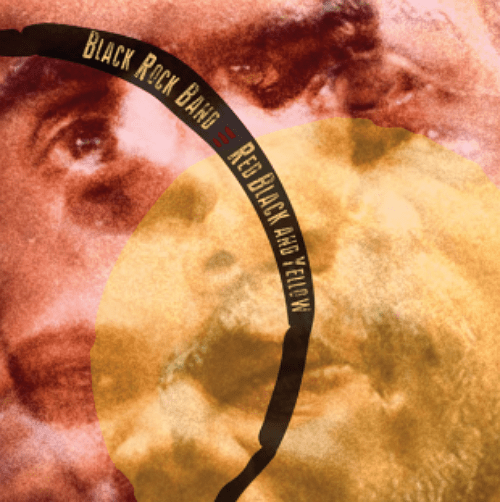 Love from the Teskey Brothers. In the video these musicians join the band to sing the rousing chorus line "What's the colour of my flag? Red Black & Yellow!"
"Too deadly! Makes you wanna sing real loud!" – Kutcha Edwards

The music video explores the historical fight for the rights of First Nations people in Australia throughout history as well as the current push for racial justice with the Indigenous Lives Matter movement. The song was written in response to the 'Change The Date' debate but is a rallying cry to the community for pride and solidarity. The single has proven to be a crowd favourite at shows across the country including recent 2 Worlds Festival and BIGSOUND in 2019.
The band, who come from the small town of Jabiru in the Northern Territory, draw on their deep musical family history and connection to the community throughout this new album. They continue to combine traditional sounds and songlines with contemporary rock styles, singing in both Kunwinjku and English. The songs on their critically acclaimed debut Struggle are a celebration of culture and connection to country as well as a tool to fight for social justice and the future they want to create for the next generation of children. The band hopes many of their fans, new and old, will join the chorus of 'Red Black and Yellow' and continue the fight for the rights of Indigenous people.
Black Rock Band Management: Children's Ground and Dave Walker
Record Label: Wantok Musik.
Marradjiri Ceremony – Maningrida:
Lizzy Rutten (Director) 
Dean Brosche (Producer/DOP/Editor) 
www.growthemusic.org
Thanks to the Pascoe Family
Pemulwuy:
'Pemulwuy – Aboriginal Resistance Leader' – Sculpture by Masha Marjanovich – www.mmsculptor.com
Truganini:
Tasmanian Archives and Heritage Office
Tasmanian Archives, Ref: PH40/1/1720
Unknown Warrior:
State Library of Victoria
GUNIWAYA NGIGU (WE FIGHT):
(Screen Australia) A film by the Black Film Unit
Directed by Madeline McGrady.
(Madeline McGrady, Maureen Watson, Tiga Bayles, Johnny Bayles)
Produced by: Maureen Watson, Tiga Bayles, Johnny Bayles, and Madeline McGrady
On Country at Ross River;
Black Rock Band Live at Barunga;
Bininj Kunborrk – Clip;
On location at Sandy Bore;
Alice Springs Reconciliation Week:
© Children's Ground
Sam Frederick (Filmmaker, Editor, Cinematographer)
www.samfrederickfilm.com
Eddie Mabo:
Gail Mabo
Fairfax Syndication
Mandawuy Yunupingu:
National Portrait Gallery (NPG)
John Elliott (Photographer)
Yalnay Yunupingu & Yunupingu Family
William Barak:
State Library of Victoria
Aunty Joy Murphy
Vincent Lingiari:
Collection: Museum of Applied Arts and Sciences.
Mervyn Bishop (Photographer)
© National Indigenous Australians Agency
Gurundji Aboriginal Corporation
Rosie Smiler & Lingiari Family
Yirrkala Bark Petition:
Art Collections, Parliamentary Library
Table Office – Department of the House of Representatives
Buku-Larrnggay Mulka Centre
Archie Roach:
Jandamarra Cadd (Artist) 
Archie Roach
Barunga Statement:
Art Collections, Parliamentary Collection
Central Lands Council
Northern Lands Council