Nobody Knows (The Tears I've Cried) ~ Zae Tinaza
Zae is an experimental and avant-garde composer, improviser, sound installation artist, classically trained singer, multi-instrumentalist, and educator with over 40 years of experience and practice and 23 years of extensive study with some of the worlds most renowned musicians.
Being an extremely versatile as well as masterful musician Zae has performed everything from classical music, opera, avant-garde and straight-ahead jazz, folk, blues, soul, and funk, progressive rock as well as metal throughout his lengthy career; and he always brings tons of energy and passion to everything he does.
Zae has performed in small clubs, concert halls, theaters, as well as huge auditoriums such as the Crest Theater and the Marin Civic Center. He has recorded, performed, shared the stage and participated in sessions with musicians as varied as Gail Muldrow (from Sly And The Family Stone, Graham Central Station, and Prince), Sam Andrews(Big Brother And The Holding Co.), Elvin Bishop, Terry Haggerty(the Sons Of Champlin), Phillip Wayne Greenlief, Ansley Dunbar(Frank Zappa), Mike Varney (Shrapnel Records), Peter Keys(P-funk), and Danny Uzylevsky, Ariel Calabria, Steve Luceno, Ryan Donnely, Cooper Schlegel, and Alan Cook to name a few.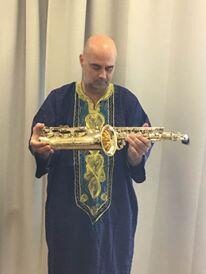 In 1996 Zae was a recipient of the Mayflower Choral Society scholarship award for exhibiting exceptional musical talent. Zae was involved with the Marin Opera Co. from 1996-98. He performed for the San Francisco Pocket Opera in 1997. Zae regularly combines so-called disparate elements in his music reaching back to antiquity and looking to the Native Americans as well as the Asiatic and middle eastern cultures for musical inspiration and source material.
He explores textural space and incorporates just intonation, which is an intonation system used before the tempered system in popular use today, into his compositions. Zae's interest in micro tonality has led him to the book "Harmonic Experience" by W.A. Matthieu, which he says has helped him open up his ears and better understand the science and range of sound. In recent years he has been composing and working with a just intonation 10 string micro-tonal guitar that gets 53 notes in the octave.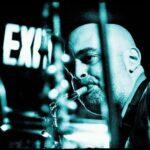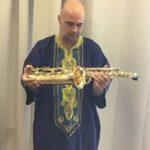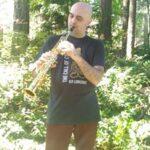 Every time you pick up this instrument he says it transports you to a different part of the world. This instrument can help one open up their worldly ears. With a deep interest in the spiritual value of music, Zae has also spent a handful of years studying the healing power of sound and has taken sound healing workshops at Dominican University and the Global Institute in San Francisco. He discovered the lost ancient solfeggio scale and has begun using the solfeggio tuning forks in his practice for a couple of years now. Zae says "music is much more than just entertainment, it is an ancient healing art and when created with good intention and a strong will it is very powerful medicine and its vibrations can penetrate deep into the cellular structures of life and even transform D.N.A. Everything in life is made up of vibrations. And, in fact, on the deepest level, we are all energy beings made up of frequency waves of infinite potential".
Provided to YouTube by DistroKid
First Train Out · Zae Tinaza
Freedom Struggle ℗ 1091995 Records DK
Released on: 2018-12-31