Lake Street Dive's Rachael Price Sings "What I'm Doing Here" In One Complete Take
The gorgeous Rachael Price of Lake Street Dive had already won us over with her full-bodied alto with her take on the Jackson 5's "I Want You Back" and Billy Joel's "Rich Girl" from 2012's Fun Machine EP.
But the band that brought us their fourth album release in less than five years with 2014's strong Bad Self Portrait, completely out does themselves with this one-off bluesy ballad written and led by Lake Street Dive front-woman Price, "What I'm Doing Here."
Sold exclusively on 7-inch vinyl, with "Wedding Band" serving as the B-side, for Record Store Day back on April 19th, we can only hope a digital version is available for those who live in places where the independent record store has gone the way of the dodo bird. In the meantime, enjoy this brilliant in-studio performance by one of the most consistent vocalists out today.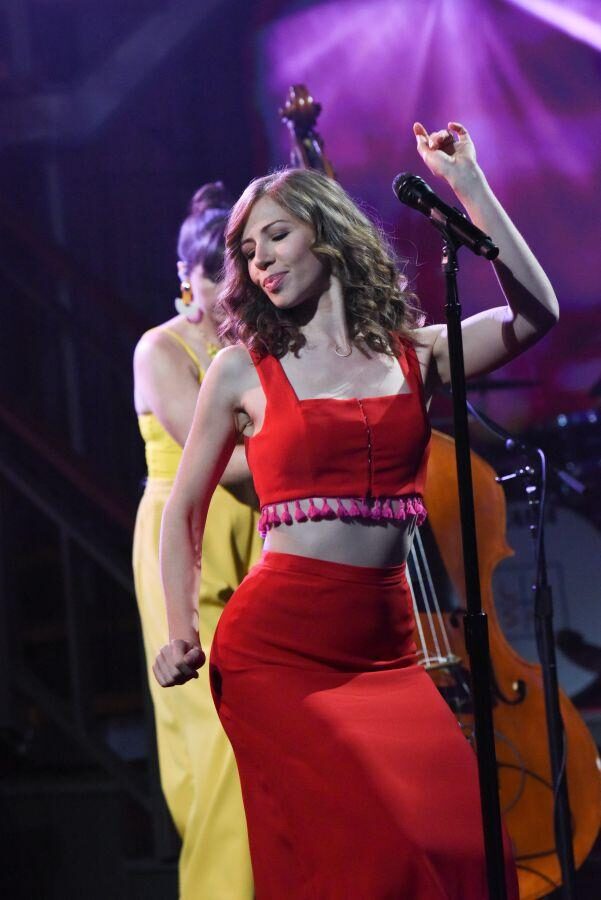 This very special video captures her complete unedited take, accompanied by Lake Street Dive. Lake Street Dive: Rachael Price, lead vocals Mike Calabrese, drums and background vocals Mike Olson, piano, trumpet, slide trombone and background vocals Bridget Kearney, bass and background vocals Recording, audio production, and organ playing by Sam Kassirer Video by Greg Liszt Video made possible in part by a generous grant from the Club Passim Iguana Fund in Cambridge, MA.
"What I'm Doing Here" and "Wedding Band" will be released as a 7″-vinyl single on Signature Sounds Recordings as a Record Store Day exclusive on April 19, 2014. Available at fine independent music stores everywhere!
Visit http://www.recordstoreday.com to find a store near you. Here, Rachael Price of Lake Street Dive records lead vocals on her original song "What I'm Doing Here".
Learn more about this wonderful non-profit arts organization at http://www.passim.org/ Check out http://www.lakestreetdive.com for tour dates and more information.