Gene Simmons: Ace Frehley & Peter Criss have been invited on KISS's final tour
Gene Simmons says that both Peter Criss and Ace Frehley have both been invited to guest appear on KISS's swansong End of the Road Tour.
KISS kicked off the extensive three-year trek in Vancouver in January and they hit the UK next week for shows in Birmingham, London, Manchester, Newcastle and Glasgow.
Despite Ace Frehley's scathing attack on Gene Simmons back in January – in which he sensationally accused Simmons of groping his wife – The Demon told The Evening Standard this week that Frehley and Peter Criss have both been invited to join them onstage on the swansong trek.
However, Simmons reiterated his stance that neither of them are reliable enough to be a permanent fixture on the tour.
"They were as important as any one of us in the early days of the band and they've both been invited to come on stage at some point in the tour," Simmons said. "But we couldn't do the whole thing with them. They're completely undependable."
Lavishing  Eric Singer and Tommy Thayer with praise, Simmons continued: "Eric's played with everybody: Brian May, Black Sabbath, Alice Cooper, you name it. He and Tommy have a love of labour. They show up on time, do the work and are thrilled to meet the fans. Other members, without naming names, have been miserable."
Speaking to Canadian radio station 96.3 WLVQ last month, Paul Stanley said he was open to an onstage reunion with Criss and Frehley.
"I have to say that door is open (to Criss and Frehley), but it's nothing that I contemplate daily. We're 45 shows into a sold-out tour, and it's going to continue.
"And it's a celebration, not of any line-up of the band — it's a celebration of everything we've accomplished with our fans. And that's not limited to any particular people."
Last week Frehley told The Weekender he had contacted Paul Stanley to wish him luck on the European tour.
"I just touched base," Frehley said. "He didn't really want to talk about the feud between me and Gene. I heard he'd said some nice things (in Stanley's new book Backstage Pass), and I actually sent him a text thanking him for the kind words.
"That's what prompted me to get a hold of him and thank him, and wish him luck on the European tour that they're on right now. I always try to keep the door open."
Select tickets for KISS's UK arena tour are on sale from Planet Rock Tickets now. See KISS at the following shows:
Duis velit orci, congue id lacinia vitae, rutrum quis purus. Ut scelerisque sit amet sapien id ornare. Mauris a fermentum lectus, et congue justo. Praesent eleifend, odio nec ultrices fringilla, erat velit malesuada elit, sit amet lobortis sapien nulla vel nisi. Morbi facilisis, nisi ac fermentum sodales, dui nisi convallis nulla, a laoreet ex ex sed diam. Suspendisse at fringilla eros. Quisque ultrices porta massa. Sed porttitor venenatis elit, ac tempor dolor finibus eu. Nam faucibus aliquam urna, sit amet laoreet erat congue a. Quisque tincidunt arcu in venenatis convallis. In ac neque et ipsum ultricies lacinia non at enim. Nam tristique, lorem et pharetra dignissim, leo neque ultrices mauris, ut placerat tortor quam eget quam. Nam ultricies, augue at maximus pulvinar, ipsum enim egestas dui, in eleifend augue magna sed sem. Praesent sollicitudin libero in elit blandit pellentesque. Fusce orci arcu, pharetra nec magna vitae, cursus facilisis quam.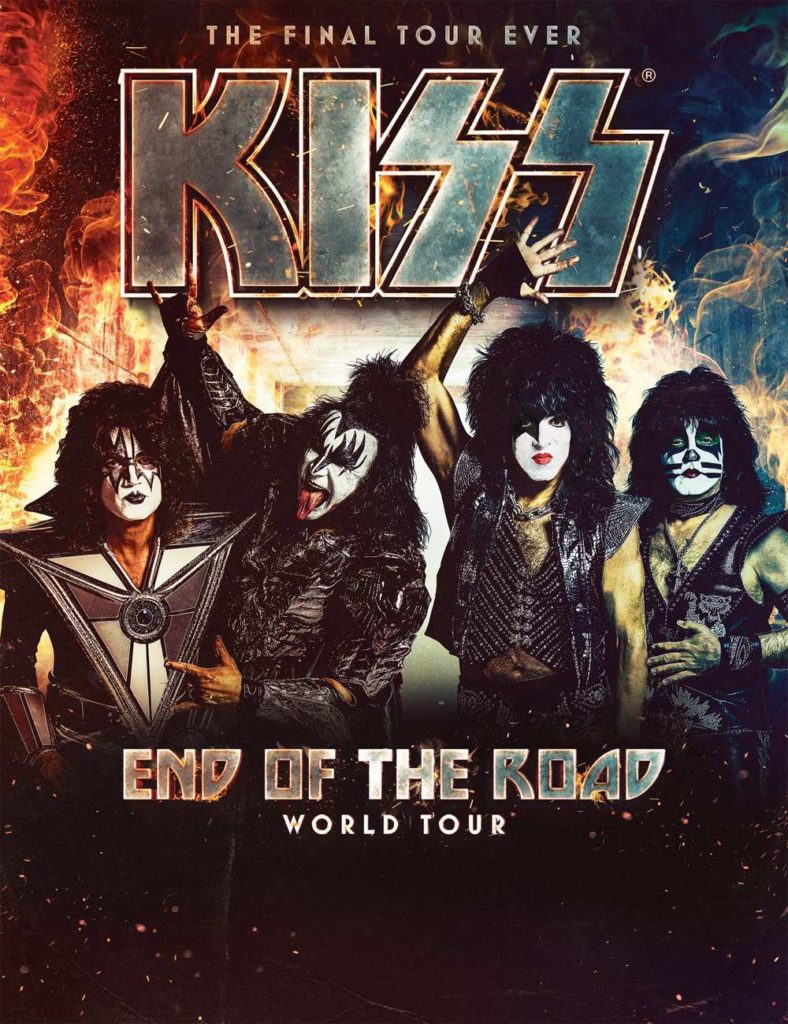 I was Made for Loving You - Kiss