Don't Let Me Down – Lake Street Dive (cover)
Lake Street Dive is a multi-genre band that was founded in 2004 in Boston, Massachusetts. The band's original members are Rachael Price (lead vocals), Mike "McDuck" Olson (trumpet, guitar), Bridget Kearney (upright bass), and Mike Calabrese (drums). Akie Bermiss (keyboards) joined the band on tour in 2017 and is on their 2018 album.
Lake Street Dive started at the New England Conservatory of Music in Boston.
 The band was named after a street with many dive bars in Olson's hometown of Minneapolis, Minnesota.
The band tours in North America, Australia, and Europe from their base in Brooklyn.
Lake Street Dive took Halloween to a whole new level this weekend with a rooftop remake performance of the Beatles' "Don't Let Me Down".
Bridget Kearney and the band not only nail the tune, but also the costumes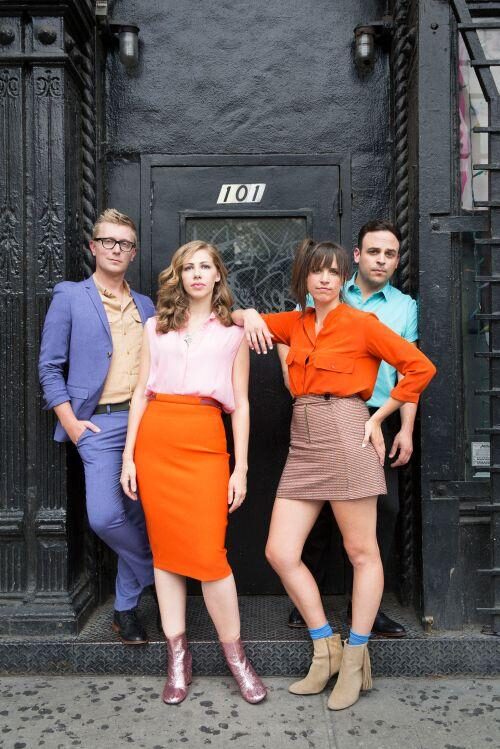 🎼: "Don't Let Me Down" by The Beatles
📍: A rooftop in Brooklyn
🎥 by Johnny Frohman
🎧 by Robin MacMillan
————————————
LYRICS
Don't let me down, don't let me down
Don't let me down, don't let me down
Nobody ever loved me like she does
Oh, she does, yeah, she does
And if somebody loved me like she do me
Oh, she do me, yes, she does
Don't let me down, don't let me down
Don't let me down, don't let me down
I'm in love for the first time
Don't you know it's gonna last
It's a love that lasts forever
It's a love that had no past
Don't let me down, don't let me down
Don't let me down, don't let me down
And from the first time that she really done me
Oh, she done me, she done me good
I guess nobody ever really done me
Oh, she done me, she done me good
Don't let me down, don't let me down
Don't let me down