Dave Hidalgo and Steve Dawson – 2019 VFMF
Dave Hidalgo with Steve Dawson
Dave Hidalgo
Latin American singer, songwriter, and multi-instrumentalist David Hidalgo is best known as a member of Los Lobos, the Latin Playboys (along with Louie Pérez, Mitchell Froom, and Tchad Blake), and Los Super Seven, a supergroup comprised of core members Ruben Ramos and Rick Trevino. Hidalgo is also half of Houndog, with Mike Halby of Canned Heat.
Hidalgo's songs have been covered by the Jerry Garcia Band, Waylon Jennings, Bonnie Raitt and others. He has performed in Eric Clapton's Crossroads Guitar Festival since its inception in 2004, most recently in April 2013 at Madison Square Garden with Los Lobos.
In addition to his work with Los Lobos, Hidalgo frequently plays musical instruments such as accordion, violin, six-string banjo, cello, requinto jarocho, percussion, drums, and guitar as a session musician.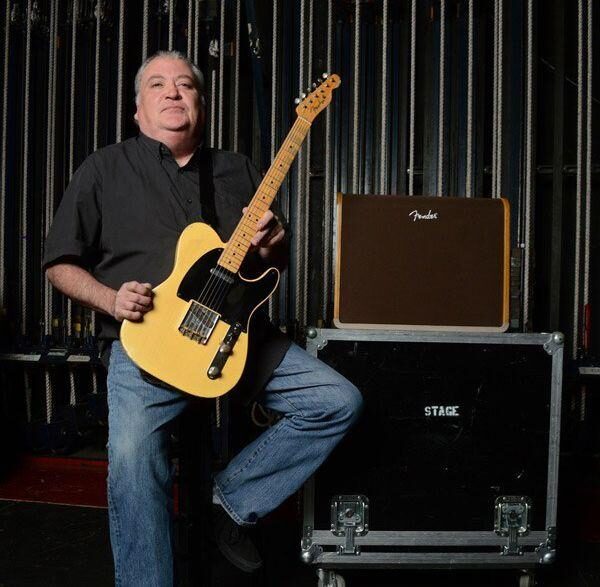 Other musicians he has performed with or otherwise collaborated with include T-Bone Burnett, Elvis Costello, John Lee Hooker, Roy Orbison, Dolly Parton, Paul Simon, Tom Waits, Suzanne Vega, Gov't Mule, Bob Dylan, and Taj Mahal.
David Hidalgo - The Valley
Over the past two decades, Steve Dawson has become an indelible fixture on the Canadian music landscape. The music that flows out of him is so natural and authentic, it's possible to forget all of the toil that has gone into producing it.
Originally from Vancouver but currently residing in Nashville, where he works as a solo artist, sideman, and record producer, Dawson has forged an impressive career full of highlights and awards. He has produced and/or played on more than 80 albums since the turn of the millennium, seven of which have won Junos. He has won Producer of the Year three times from the Western Canadian Music Awards and four times from the Canadian Folk Music Awards. No doubt, Dawson is one of the hardest working musicians this country has ever produced, whether he's turning heads live with his incendiary playing or pulling the best possible performances out of the many artists he has worked with in the studio.
Throughout Dawson's multi-faceted career, he has collaborated with an extensive cast of musicians including John Hammond, Sonny Landreth, Van Dyke Parks, Colin James, Jim Byrnes, Jill Barber, Dave Alvin, Bob Brozman, Tim O'Brien, Fats Kaplin, Colin James, the McCrary Sisters, Matt Chamberlain, Del Rey, Long John Baldry, Bruce Cockburn, Kelly Joe Phelps, Linda McRae, CR Avery, Alvin Youngblood Hart, Geoff Muldaur, Scott Amendola, Danny Barnes, the Deep Dark Woods, Colin Linden, and many others.
Dawson owns a vast collection of unusual instruments, many of which he plays on the recordings he helps craft.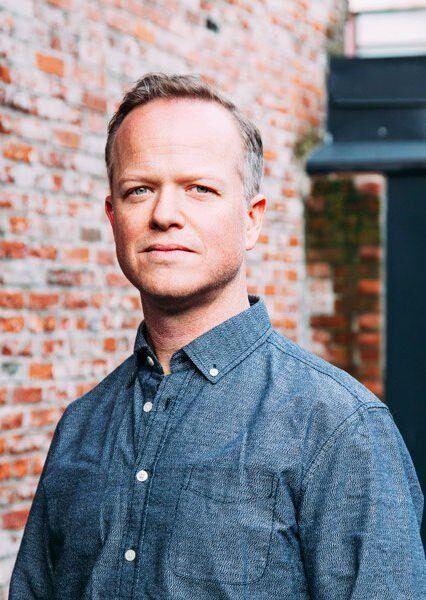 Modern electric instruments find themselves blended in with weissenborns, marxophones, pedal steel, pump organs, and other odd antique instruments. 
With his diverse inventory, he has recorded music of his own that has explored blues, jazz, Hawaiian, rock, experimental music, and even fingerstyle paired with a string quartet arranged by his former Zubot and Dawson bandmate Jesse Zubot.
Dawson's Nashville studio the Henhouse (formerly located in Vancouver) has hosted countless artists and has been the home to over 80 releases. With a beautifully warm and organic ambience, the Henhouse promises to become a destination for many more to come.
Steve Dawson will perform a special set with David Hidalgo at the 2019 Vancouver Folk Music Festival.
Bugscuffle - Steve Dawson