Wantok Musik celebrates 21st anniversary with Wantok Musik Vol. 3
Not-for-profit organization and record label, Wantok Musik, celebrates their 21st anniversary with Wantok Musik Vol. 3, the third compilation released by the label which represents a diverse range of First Nations artists from the Oceania region.
Wantok Musik exists to help Pacific First Nations musicians share their unique music and cultural perspectives and, in doing so, transform lives and communities. In a world full of change and challenge, Wantok supports and showcases an Oceania that is ancient, diverse, creative, culturally rich and resilient.

Founded by current artistic director David Bridie and former co-artistic director Airileke Ingram, Wantok Musik has developed into one of the leading music labels in the region, nurturing artists from the beginning of their careers and releasing groundbreaking debut records from artists like Emily Wurramara, Ngaiire, Black Rock Band and Radical Son. The label has maintained long-standing relationships through multiple releases with staple artists George Telek & Frank Yamma, the latter of whom equipped the Wantok Musik record label with its first full length album release, Countryman, in 2010.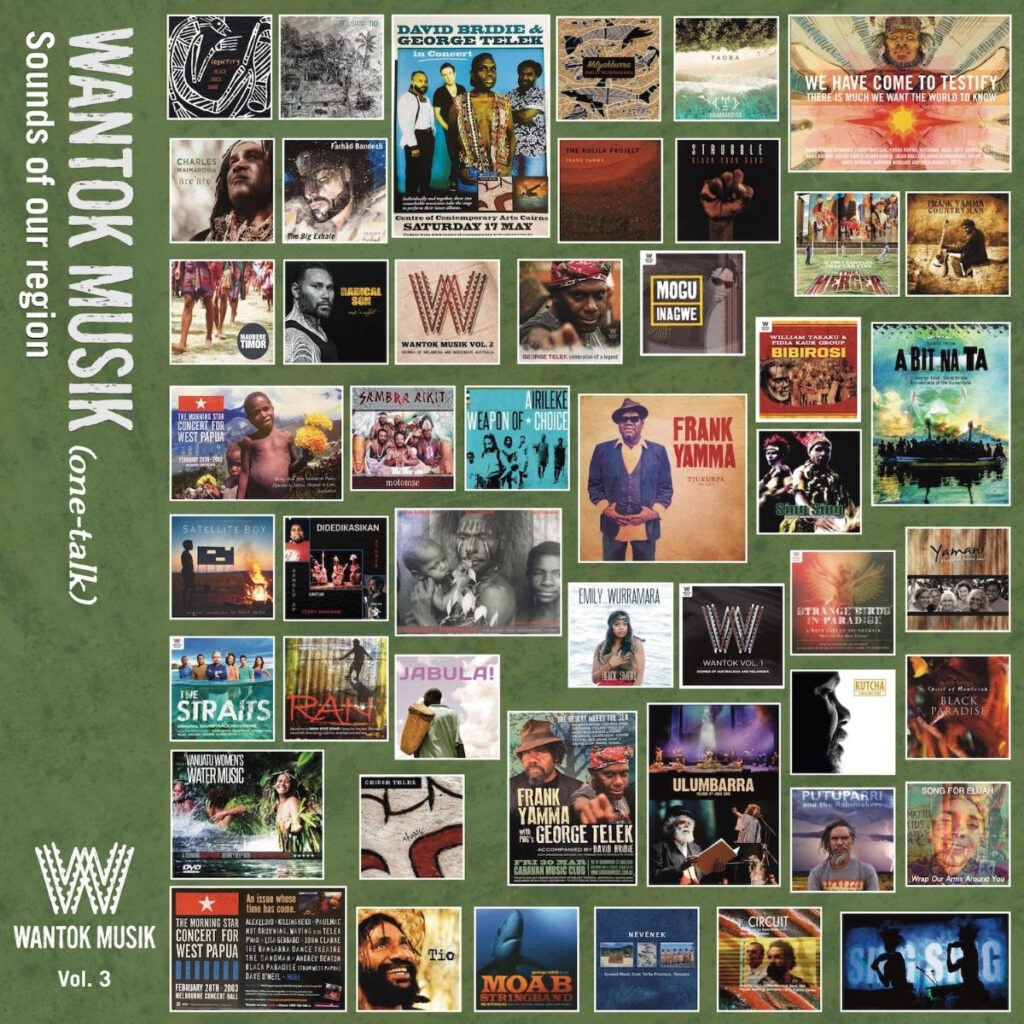 Wantok Musik aims to enable artists to become economically independent through their artistic output via CD sales, tours and events, and inclusion in television, film, and documentary licensing opportunities. Film & TV placements have included The Straits, Remote Area Nurse, Redfern Now, and feature films Putuparri and the Rainmakers, Top End Wedding, Marni, Satellite Boy, Bran Nue Dae, In a Savage Land and many more.
The label has provided a significant platform for distinct voices from the broader Oceania region to be heard on a global scale, supporting unique projects such as Kaumaakonga (Avaiki music from the Solomon Islands), Maubere Timor (Timor Leste), Nevenek (Torba Province, Vanuatu), Sambra Aikit (Sepik, PNG) and Bibirosi (Bougainville).
Wantok has helped facilitate rostered artists to perform, most significantly, as part of the collective ensemble Wantok SING SING! to represent Oceania at the 2012 London Olympic Games cultural festival. Another significant milestone for the label was Pitjantjatjara man and Wantok mainstay Frank Yamma being the first Indigenous Australian artist to showcase at WOMEX, performing at the conference in Spain in 2014. Wantok has continued to showcase artists at major international events such as WOMADelaide, the Sydney Opera House Message Sticks Festival, Bluesfest, WOMEX, a Wantok SING SING tour of India, the 2018 Midnight Oil tour of Australia, as well as individual artist tours throughout Europe, Canada, the USA and Melanesia.