Saturday Night's Alright at The Red Room with The Oakstones
The Oakstones are a young, high-energy rock group that hails from North Delta B.C showed everyone at the Red Room's Saturday Night's Alright concert at the Red Room what their intentions were. To show the crowd rock 'n roll is back in Vancouver's local music scene. 
Although forming in October of 2016, I had never heard of them, in there short career The Oakstones have accomplished the much for such a young group of young men.
I was  not sure what to expect, the member were dress in what I like to call "casual grunge" and so therefore expected a Nirvana knock-off band, but what I got was a grinding classic rock sound that smacked in the face and ear drums loud and hard.
What I got was a heavy 70's rock sound that was a wall off sound. It was a powerful old-school energy and vibe that gets your heart and arm pumping in unison.
I was more than delightedly surprised that the band's skill level and professionalism with beyond their age. Having a 70's rock driven sound that reverberated around the room in waves that seemed to the that swept you away in a rock and roll swim, It was apparent that each member takes influence from different types of music but have definitely found common ground with their own unique sound.
The Oakstones live shows have a powerful old-school energy that effortlessly captivates each member of the audience and holds them tight. The band's skill level and professionalism are beyond their age, with each member seemingly having years of performing and musical experience throughout their youth that was apparent in what I was a witness to. 
Lead singer Cam D'eith was outstanding not only vocally, but just as importantly, his engagement with the crowd and his command of the stage. He constantly was smiling, making you understand intuitively the this was something he was born to do and and he knew it. 
Bradley "James" Lambert on lead guitar and lap-steel was a delight to watch and listen to although.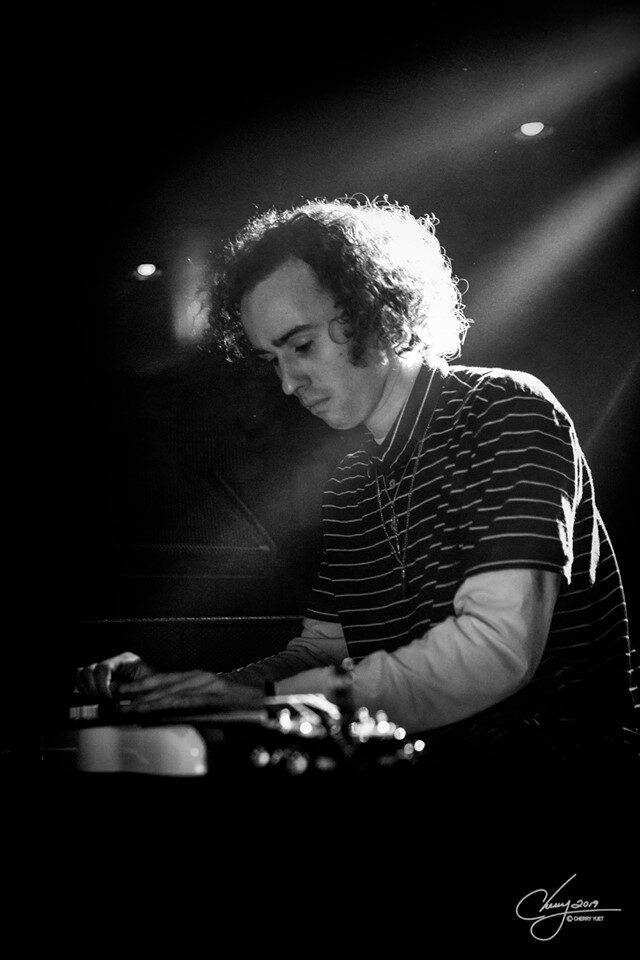 Bradley "James" Lambert playing the lap-steel during The Oakstones set for the Saturday's Alright at the Red Room. Photo credit – Cherry Yue
DA serious talented musician he moved about the stage, serious as a judge dispensing his audio judgement for the delight of the audience. 
rummer Sam Cummings was like an ocean wave smashing on the drum, with a rhythm that washed over you in a steady presureable beat. He proved to the crowd small kits can still make big beats when done right.
Bassist Jacob Anderson was was steady and rhythmic…keeping the backbone of the band straight. His vocals were solid and blend with with D'eith's and had no problem interacting back and forth with guitars Lambert. Both moved back and forth interacting with each other to raise the energy level of the room.
Unfortunately for me I could only I reluctantly had to pack up and leave before the end of their set…to catch the last train home. spo the question you as the read in my mind would ask…"Would I pay money to see the Oakstones live again ? The answer is a most definite yes.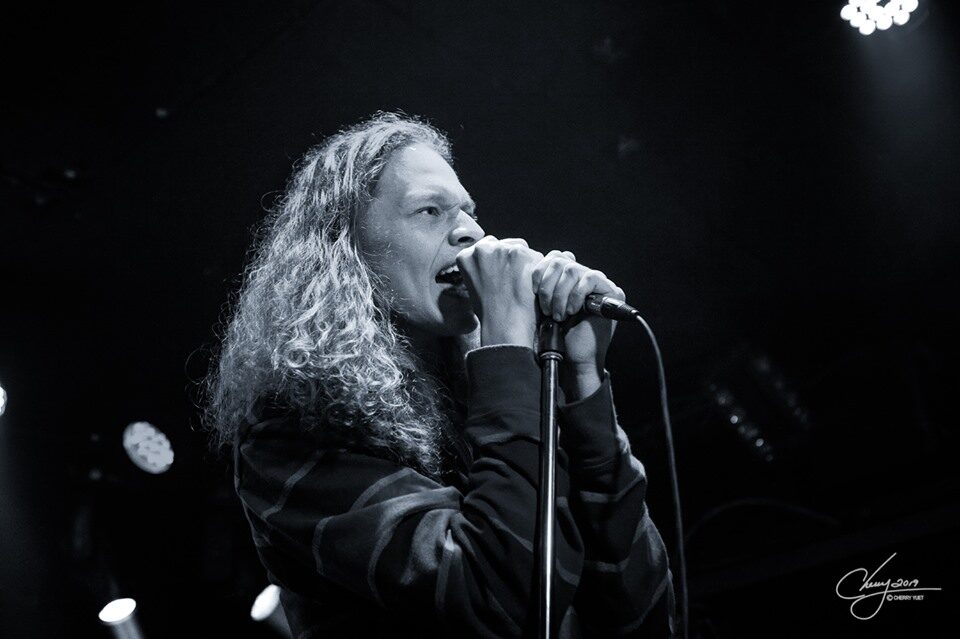 The Oakstones is definitely a new guitar-band that's been learned to  tap into that golden-god blues-riffs and are on their way into plastic-fantastic, contemporary-music culture. The only other band that I can think of is  Greta Van Fleet who I like think rely to heavily on the styles and sound of Led Zeppelin…where The Oakstones will give you the same thing…just with a totally original sound…not not a copycat band.