Saturday Night's Alright at The Red Room with HEAD
What an utterly stunning show. We came expecting a great show from HEAD for Saturday's Alright at The Red Room on Richards Street and had to take a 10 minute break to cool off.
It was a hot sweating gig of screaming guitar, pounding drums and bass, interwoven with keyboards that brought out the dark star that is Lyric. She wiggled and writhed across the stage…every eye watching with intent, hanging on her every move. It was loud and raunchy in a way that made you want to jump up on stage and start rocking along with the band. Pulsing and rhythmic…it made my blood rush and my heart pound. Throughout the show, fans snapped photos and dance along to the sway of the music as it oozed out of the monitors like and an aggressive snake looking to sink it's fangs deep in the the core of your existence, and still you could not but help but offer it up. HEAD finished there set with an absolutely OUTSTANDING cover of The Chain by Fleetwood Mac. Although it is a song that is not one of my personal favourites. I loved it. at the climax of the song Lyric jumped off the stage tot dance with the crowd…only to return to the stage…crawling around on all fours like a lioness stalking her prey…until she slumped to the floor reminiscent of a drunken Jim Morrison in the throes of drunken ecstasy. And honestly…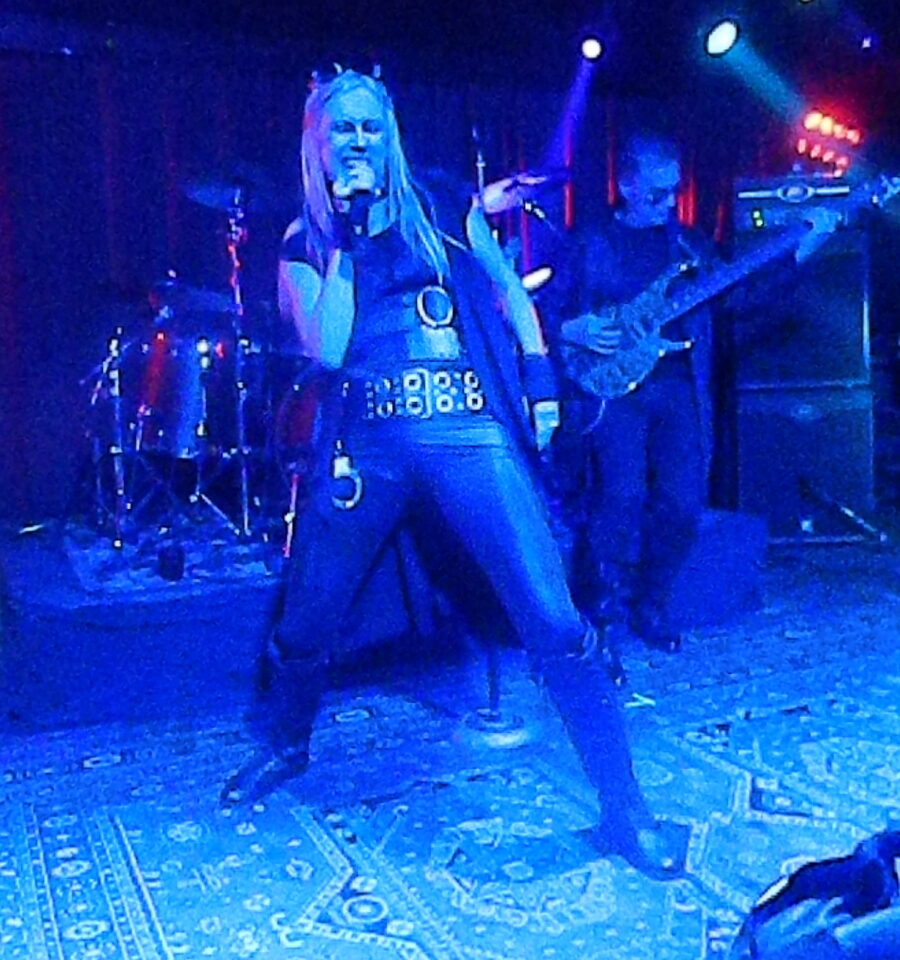 Lyric of HEAD in the process of transfixing the audience.
after that performance I would hope they play it for every show. Everyone in the band drove up the bar for every band that follow them tonight. I would hate to be in their shoes. That will be a tough go for any band. "I don't smoke…but after that show I am craving one as it was hot, sultry, and mildly dangerous feeling.