Robbin Kapsalis & Vintage#18 – Poor Me (Official Music Video)
D.C.-based Soul-Blues band Vintage#18 debuts with their album titled GRIT. The album reflects the band's love of classic 60's Soul and Blues, featuring a mix of originals as well as two covers (ZZ Top and Bob Dylan) and a whole lot of elbow grease.
Grit, you might say. Vintage#18 chose to self-produce GRIT, and a framework was in place before most of the album was written. One of the goals when they first started rehearsing was to make sure that the sound didn't fit solely into a single genre. Blues, Soul and other familiar elements appear but should mix in a way that brings unexpected experiences for listeners and dancers too. This idea worked well in live settings, so the album was approached the same way. If you do it, stay true to it—but you can always do "it" in new ways.
Performing together since 2013, the band started in the clubs near their home in Northern Virginia. Residencies in Washington, D.C., Maryland and Virginia are the backbone of a circuit that extends across the Eastern Seaboard. In 2016, they represented the Central Virginia Blues Society at the International Blues Challenge in Memphis, Tennessee and continue to appear in the city. They have been fortunate to share stages with several great performers, among them The Nighthawks, Billy Price, Lil' Ed and the Blues Imperials and Albert Cummings.
They've always shared the same thoughts about music and in particular their live shows, "we're here to move you, one way or another." The sound reflects their love of traditional blues and soul but also the desire to bring it current for new audiences. Vintage #18 brings a high-energy show with hard-driving blues rhythms and soul grooves that will move you.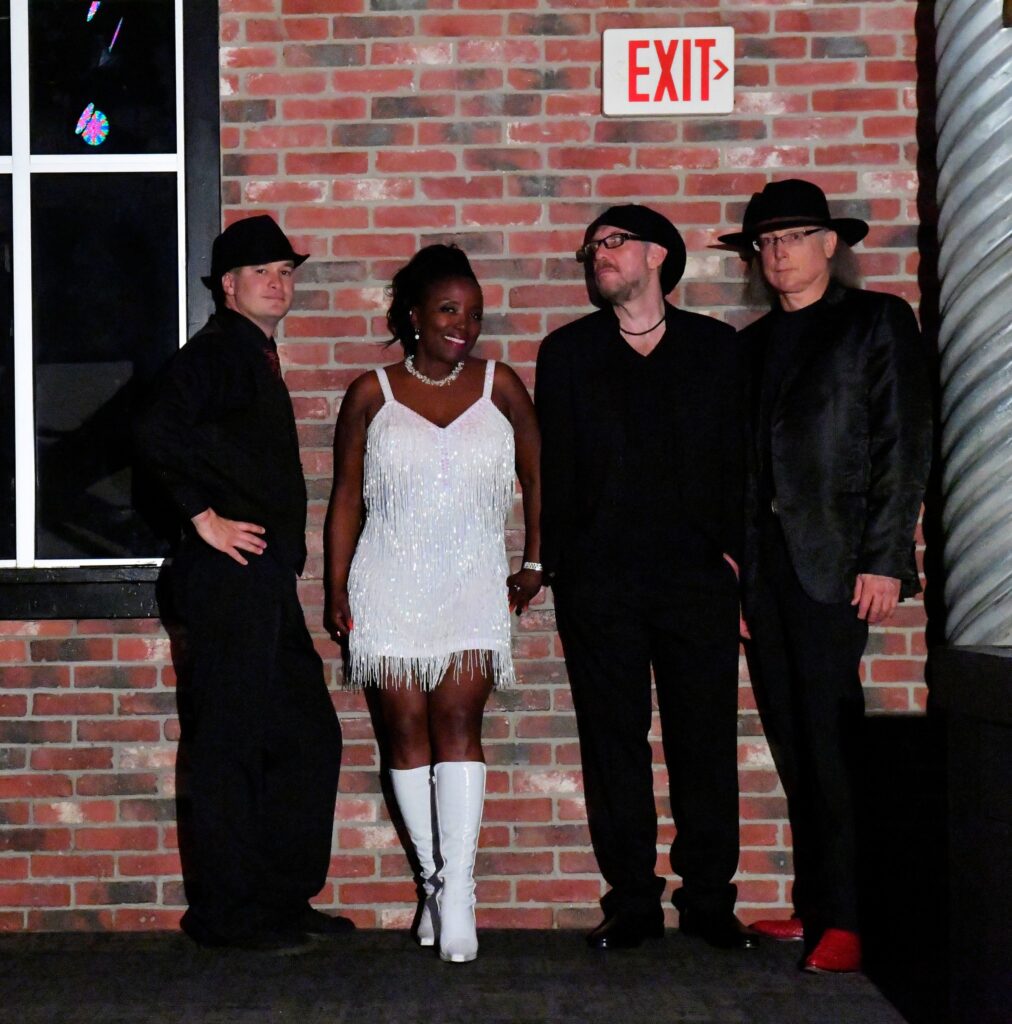 Built on a framework of uniquely talented and dedicated musicians, the album features the unique sound of Bill Holter on guitar (a.k.a. #18), while the groove is laid down by Alex Kuldell on drums and Mark Chandler on bass. Soulful vocals are delivered by newcomer and bandleader Robbin Kapsalis, and the collective Good-Mojo-Getdown is provided by all.
There's a lot to say about making music in general but sometimes words don't cover it. When you write, rehearse, play and record music then you've said a lot already. So really the only thing left to do is hear it. Vintage #18 hopes that you do, but you might want to move some furniture first. No sense getting hurt when you're movin' and groovin', y'all.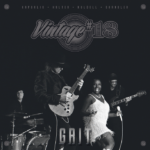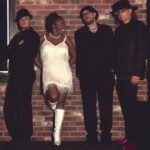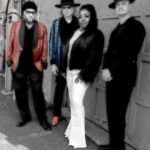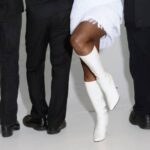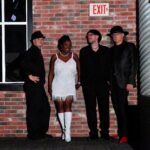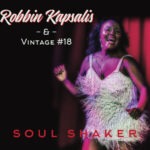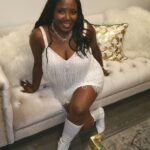 " …Kapsalis and company operating at the top of their ferocious game. She's a beyond-capable vocalist who easily moves in and out of these different vibes and moods in a way that makes each cut a must-hear situation."

– Mike O' Cull, Rock & Blues Muse
The celebrations of Robbin Kapsalis and Vintage #18 are justified. If you listen to their records, which step into Blues with a lotta Soul, you'll easily understand. And if you get to hear them live, you'll only want to hear them more. Kapsalis's mesmerizing performances in her trademark white boots with a matching fringe dress command attention – alongside her stellar band – offering audiences a marvelous gumbo of musical talent mixed with charisma and passion.
Song: Poor Me
Artist: Robbin Kapsalis and Vintage #18
Album: Grit
Licensed by
The Orchard Music (on behalf of Bird Song Records); CD Baby Pro (Publishing), and 3 music rights societies