Rehab – Tritono Blues (Estúdio Trama)
The Tritone BLUES is one of the most requested bands of the genre today and is on the agenda of major venues and hotels in São Paulo night. His show is on the schedule of major festivals, SESCs and important corporate events across the country.
With an unconventional and surprising formation, Bruno Sant'Anna besides being one of the best blues singers in the country, makes his cajons sound like a drum, the harmonica player André Carlini with his unmistakable style, takes the instrument to another level. Pianist and organist André Youssef , well known in the blues scene, brings the swing of New Orleans. Versatile bassist Edu Malta transitions through different styles naturally, bringing this fusion of influences to the sound of TRITONO BLUES. In 2008 TRITONO BLUES recorded the CD "GROOVIN" .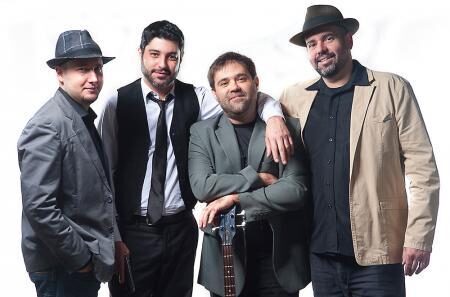 The success was so great that the record company Movieplay relaunched the album in 2013. In the same year it released the authorial album "MOJITO DO BOM" , synthesizing the band's sound with the influences of Brazilian, Latin and North American music. This album has the requisite sound engineer and winner of several Grammys Luis Paulo Serafim 
the country.