Molly Tuttle (Feat. Old Crow Medicine Show) – "Helpless" Official Music Video
A virtuosic, award-winning guitarist with a gift for insightful songwriting, Molly Tuttle established herself as a new artist to watch with her boundary-breaking debut album, WHEN YOU'RE READY.
What followed were dates at Telluride, Newport Folk Fest, an appearance on CBS Saturday Morning, and an enthusiastic reception both by critics and her fellow musicians.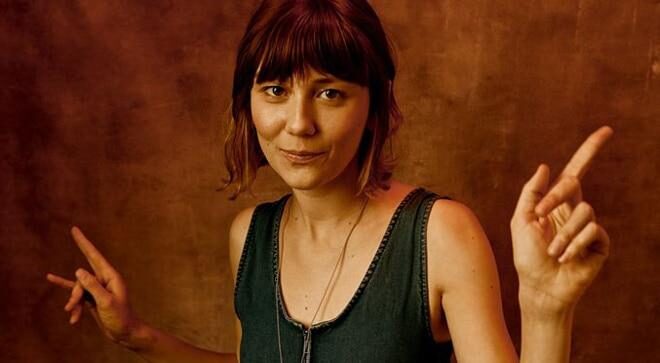 Tuttle taught herself how to use ProTools, recorded and engineered all of her parts alone before sending them to Berg in Los Angeles. Berg proceeded to enlist legendary session musicians including drummer, Matt Chamberlain and keys player, Patrick Warren to add instrumentation in their respective home studios. Guest vocalists include Dawes' Taylor Goldsmith and Old Crow Medicine Show's Ketch Secor.. "This is how the astronauts do it!" she recalls Berg saying as they sent the files back and forth.
The result is 10 tracks that cross the musical spectrum and the decades, from FKA Twigs to Cat Stevens, from Rancid to Karen Dalton, that will be released as …but i'd rather be with you on Compass Records.
The songs range from a shimmering version of The National's "Fake Empire," to her version of the Rolling Stones "She's a Rainbow," all united by Tuttle's clear, true voice, astonishing range and incredible musicianship.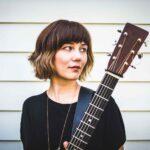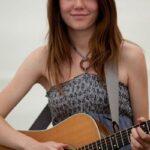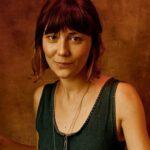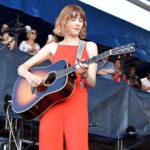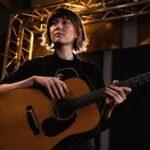 "I love so many types of music, and it's exciting to be a part of different musical worlds," she says, "but when I'm creating, I don't think about genres or how it will fit into any particular format – it's just music."
Since moving to Nashville in 2015, the native Californian has been welcomed into the Americana, folk and bluegrass communities, winning "Instrumentalist of the Year" at the 2018 Americana Music Awards.  Her debut, the Ryan Hewitt-produced WHEN YOU'RE READY, stretched the boundaries of those genres and introduced her to a wider audience both here and abroad. Tuttle has continued to accumulate accolades, winning Folk Alliance International's honor for Song of the Year for "You Didn't Call My Name" and taking home consecutive trophies for the International Bluegrass Music Association's Guitar Player of the Year (the first woman in the history of the IBMA to win that honor).
By the age of 11, Tuttle was attending jam sessions, and as she matured, her musical tastes soon ranged from Bob Dylan and Gillian Welch to The Smiths and Neko Case. Nowadays Tuttle is influencing and inspiring her own legion of young fans.
"I love seeing any young person trying to play one of my songs or just learning something from me," she says. "One of my goals is to inspire the next generation, especially young girls, to play guitar. I think if girls see a woman doing something, it helps them think, 'I can do that, too.'"
But something she's quick to point out is that it all has to come from a lot of hard work and focus.
"I still concentrate on getting a better understanding of the fingerboard, so that I have
the freedom to play more of what I hear in my head. There are endless possibilities for learning and growth on the instrument."
That pursuit of freedom and accomplishment continues to be explored and developed on …but i'd rather be with you, which conveys a further progression of her distinctive talent and musical ambition and gives an indication of the broad scope of her talent.
"I have been working on writing for another original album and am still planning to record that this year," Tuttle says, "but in the meantime I wanted to share these covers that have lifted my spirits, in hopes that you'll find some much-needed joy as well."
"I'm excited to donate all proceeds from this song to WhyHunger. They are working to eradicate hunger at a systemic level and understand that food is a human right. Here's a quote from their website that demonstrates why I have chosen to support this organization – 'WhyHunger works to address the root causes of hunger such as poverty, racism, sexist, classism, homophobia and other forms of oppression and structural inequities that create disproportionate barriers to food and land access for communities.'"
Learn more at: https://whyhunger.org/rapidresponse/

Follow Molly Tuttle: Website: http://mollytuttlemusic.com

Instagram: http://instagram.com/molly_tuttle

Facebook: http://fb.com/mollytuttlemusic