Jump Rabbit ~ The Chris Andres Band | Video Premiere | 5 Questions & 5 Answers
With the release of Chris Andres newest song and lyric video electronicGIG sat down with Chris Andres to hear for ourselves who is "JR" and what it means for the future of The Chris Andres Band.
electronicGIG: Why at this stage in your career have you changed direction with the new character trying to expand your fan-base?
Chris Andres: Yes, I'm constantly trying to expand my audience so I'm constantly looking for ways to reach out and connect with folks.
electronicGIG: With the new logo are you trying to reach a younger audience?
Chris Andres: Well, a lot of my songs aren't really aimed at a younger audience but i think by the time we're done with JR. A lot of things will make sense, his journey is just beginning!
electronicGIG: Do you have plans to do an animated series of videos like Stugil Stimpson?
Chris Andres: Yes we're working on all kinds of cool ideas to keep folks engaged!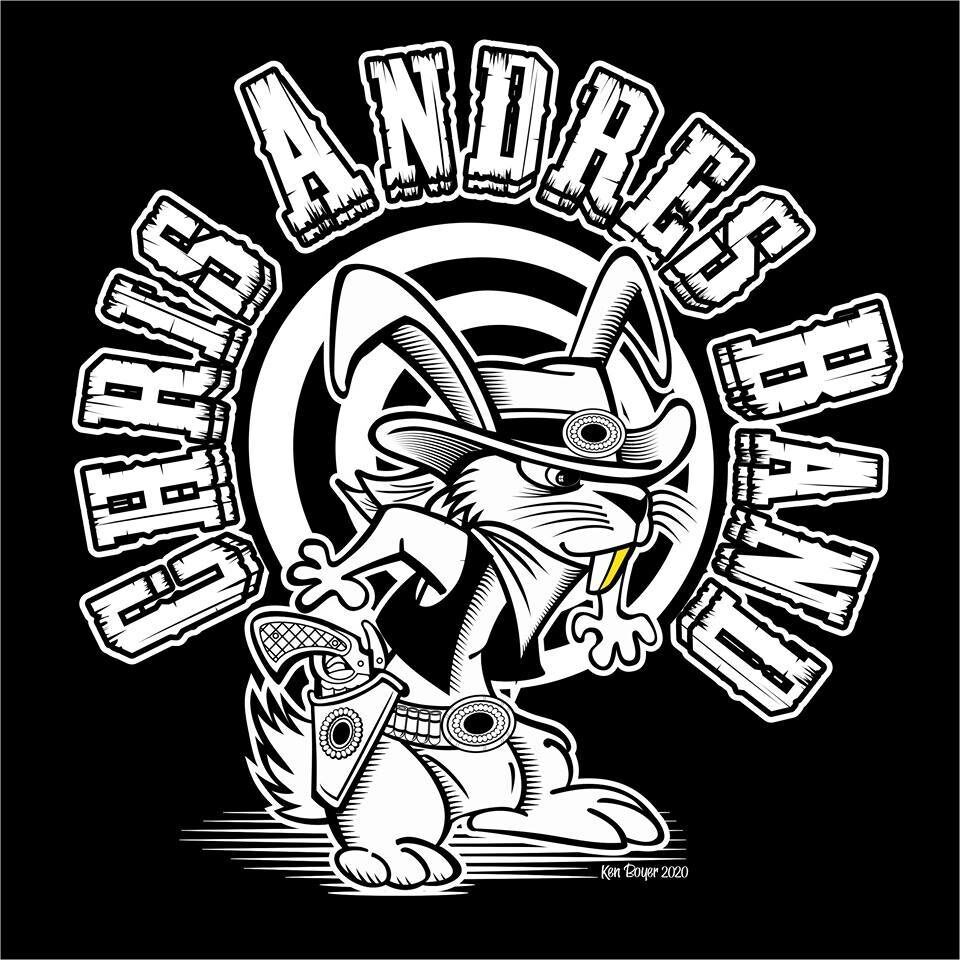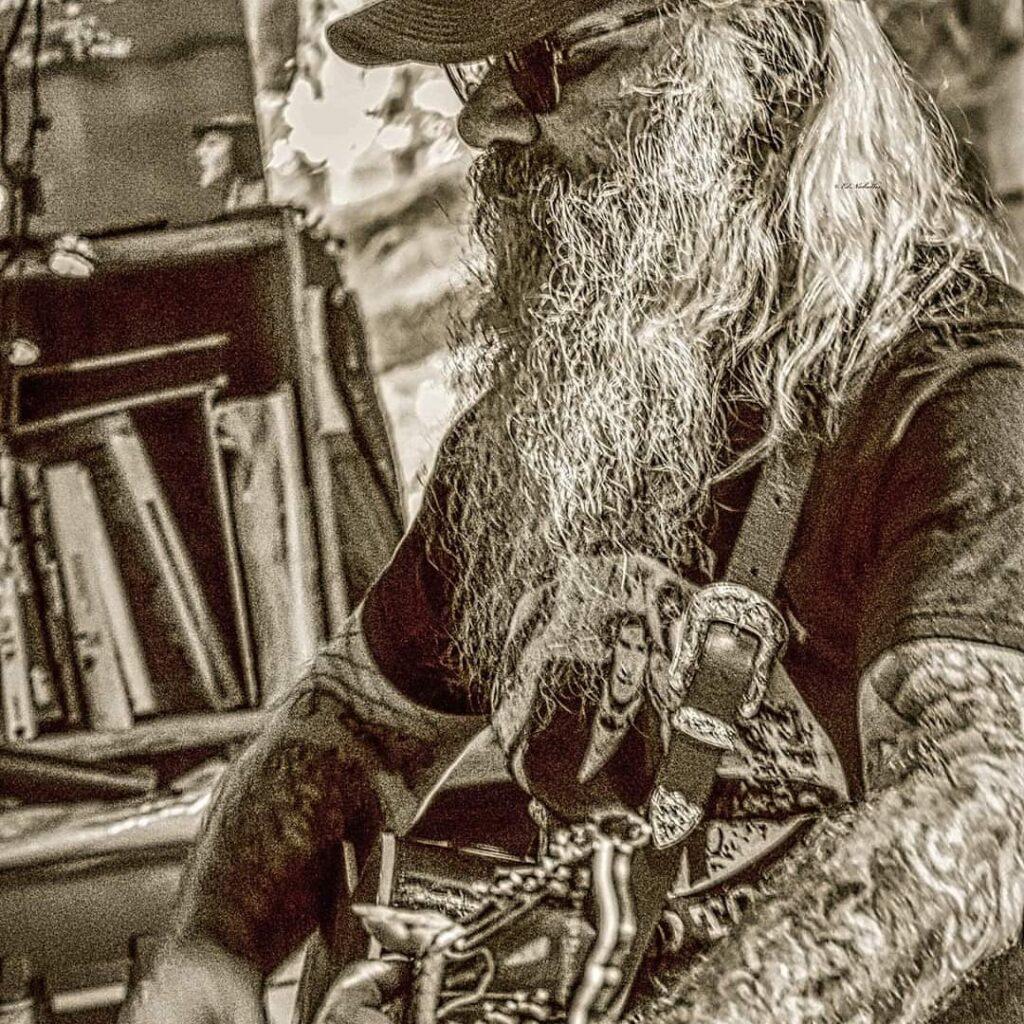 electronicGIG: Who's your current line-up?
Chris Andres: Great question, right now I've got Louie Anyos on lead guitar and Lou's got a ton of experience as he's recorded three albums with his own band Lightbulb Vaporizer. Darryl Milne is playing bass and he's a monster player with more experience than anyone i know. On drums we have Robert "Bob" Kopiyka and he's got an incredible feel and swing. On keyboards we have Dan Conarroe and Dan has a ton of recording and Touring experience and on pedal steel I have Gary McDannold who I've been working with for years.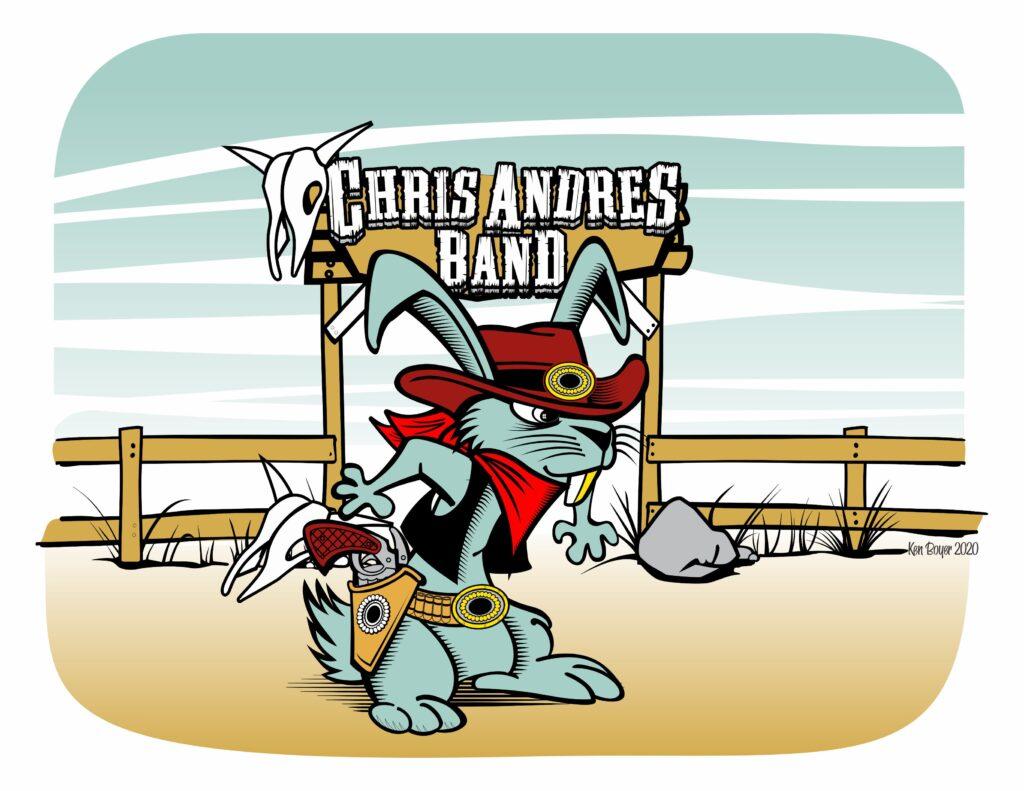 electronicGIG:  With an well established brand, will this new "mascot" be the end to the bearded skull trademark your so well known for?
Chris Andres: Well, the bearded skull is still around but I thought it would be cool to have a character that we can watch evolve and grow just as the music evolves.
electronicGIG:  Is this a change in musical direction?
Chris Andres: I wouldn't really call it a change in direction as I've never wanted to make the same record twice. I think i have a certain way of writing that lends itself to all kinds of genre's.
electronicGIG:  Are you breaking away from your patented genre?
Chris Andres: No i don't think so, but i certainly enjoy bending it as far as i can. One of my big influences is Willie Nelson and almost everyone loves Willie and he's all over the map musically, but you can always tell it's a Willie Nelson song.