Fire And Gasoline| Lee Aaron (Official Video)
What happened to Lee Aaron. To her diehard fans, never really left, and it is most exciting to hear any new material from her! That said, I still don't think that even her most die-hard fans are quite prepared for just how unbelievably good this album is. Does it ROCK? Yes it does, but it does so much more than that.
With "Fire and Gasoline", Lee Aaron has crafted a highly combustible collection of music as timeless as the lady herself and is not only one of those rare albums that seems to get better with each song, but also with each repeated listen. A fiercely cohesive album made for all the right reasons, born from the incomparable chemistry of real band captured "live" in a real studio. Her strongest work to date.
"Tom Boy", the lead track and first single, ignites the album and swiftly goes from smooth to extra crunchy within the first minute. It's apparent by the time we get to the following title track and "Wanna Be" that Lee isn't pandering to her past, rather choosing to honor both herself and her fans by continuing her move tastefully forward as an artist. A very wise decision.
Once you've peeled back the layers to get to "Bitter Sweet" and "Popular", it's clear that Ms. Aaron didn't come roaring back without something to say. Lee's comments on media beauty culture contain some very positive messages that are made only more relevant when channeled through someone of her experience. Let's face it, Lee Aaron didn't come this far by simply telling people what she thought they wanted to hear, but rather by staying true to herself and saying what she felt needed to be said.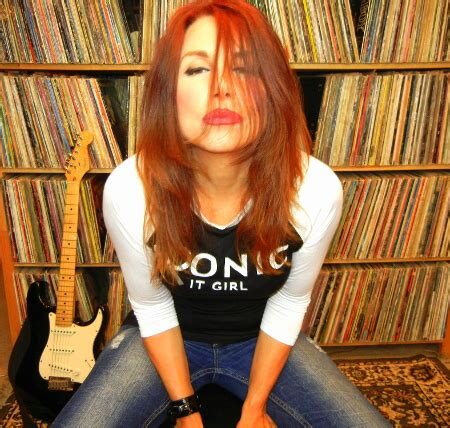 "Fire and Gasoline's" ever-growing blaze is surprisingly bounded by a grittier number, the bluesy "50 Miles", an incredibly textured song and my own personal favorite. Listen to those layered background vocals swell into full gospel wildfire halfway through the track (it would seem that Dave Reimer is afire both as chorale, in addition to bass duties) and dig that authentic Sean Kelly slide guitar solo (was that a police siren near the end?!) Sparks fly when Lee swings a 180 on her listeners (as she's been known to do) tapping into her inner Jack White for the energetic spitfire "Bad Boyfriend" (and get an earful of those keys during the chorus–thank you Mr. John Webster!)
Just when you thought this fire couldn't get any warmer comes the illustriously introspective "Heart Fix", essentially lighting a closing cluster of impassioned melodies on "Fire and Gasoline". I truly love the musical depth here, including the drum work on the anthemic "Nothing Says Everything".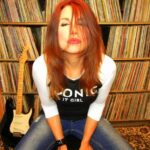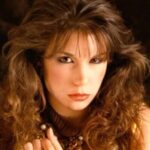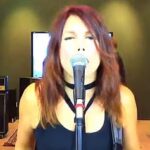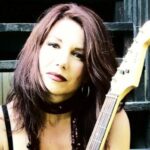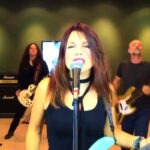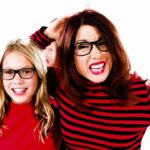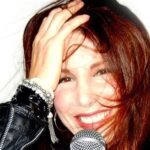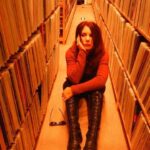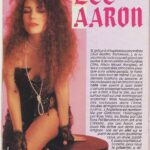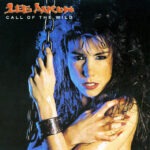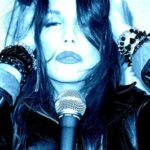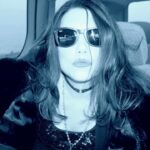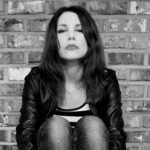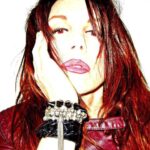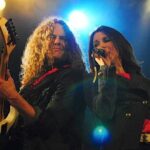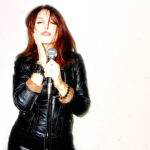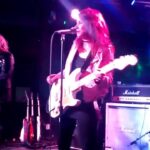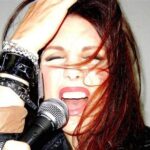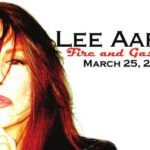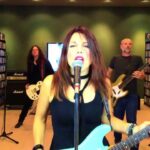 John Cody may well be the luckiest man alive and judging by his drumming throughout the album in its entirety, I'm pretty sure he knows it! Smoldering embers "If You Don't Love Me Anymore" and "Find the Love" contain some of Lee Aaron's most delicate and beautifully stirring moments committed to record, not only on her latest effort here, but within her whole body of work.
On "Fire and Gasoline", Lee Aaron is at the top of her game. Maybe it's been awhile since her last rock album, but this one compensates by playing like a veritable 'Greatest Hits' from the rock albums some feel have been absent from years passed. The performances, the substance, the mix, the pacing… and let's not forget some of the cleverest, most thoughtful lyrics… this album is undeniable and one of the best I have ever heard. Certainly more than worth your time as well as all of the unfathomably countless hours put into it.
No artist worth their salt gets to write and perform this well without having paid their dues and all around living through a thing or two. Not one to be encapsulated in any one era, Lee has earned comfort in her own skin and it almost feels like everything she has done up until now has been leading to "Fire and Gasoline". Lee's heart shows more sides than a diamond and shines even brighter on her most dynamic effort to date.
Thank you for how artistically close to the chest you've decided to play this one, Lee. It couldn't be more clear that everyone involved in this project absolutely poured their hearts and souls into this music. Three decades in, and it sounds like most of Lee Aaron's output remains to be seen! Incredibly, if "Fire and Gasoline" is any indicator, the launch of the next phase for Lee Aaron may well be underway and could even potentially yield some more of her finest work along the way! Can't wait to hear these tunes on the road this summer and beyond!
To sum up Lee Aaron's career in one paragraph is near impossible. This legendary rock diva started out singing jazz and Broadway standards in musical theatre in the Toronto suburbs, hanging out in music class after school, practicing and picking the brains of her instructors. By 15 she had formed a rock band, singing, playing keyboards and sax, and began playing all-ages shows.